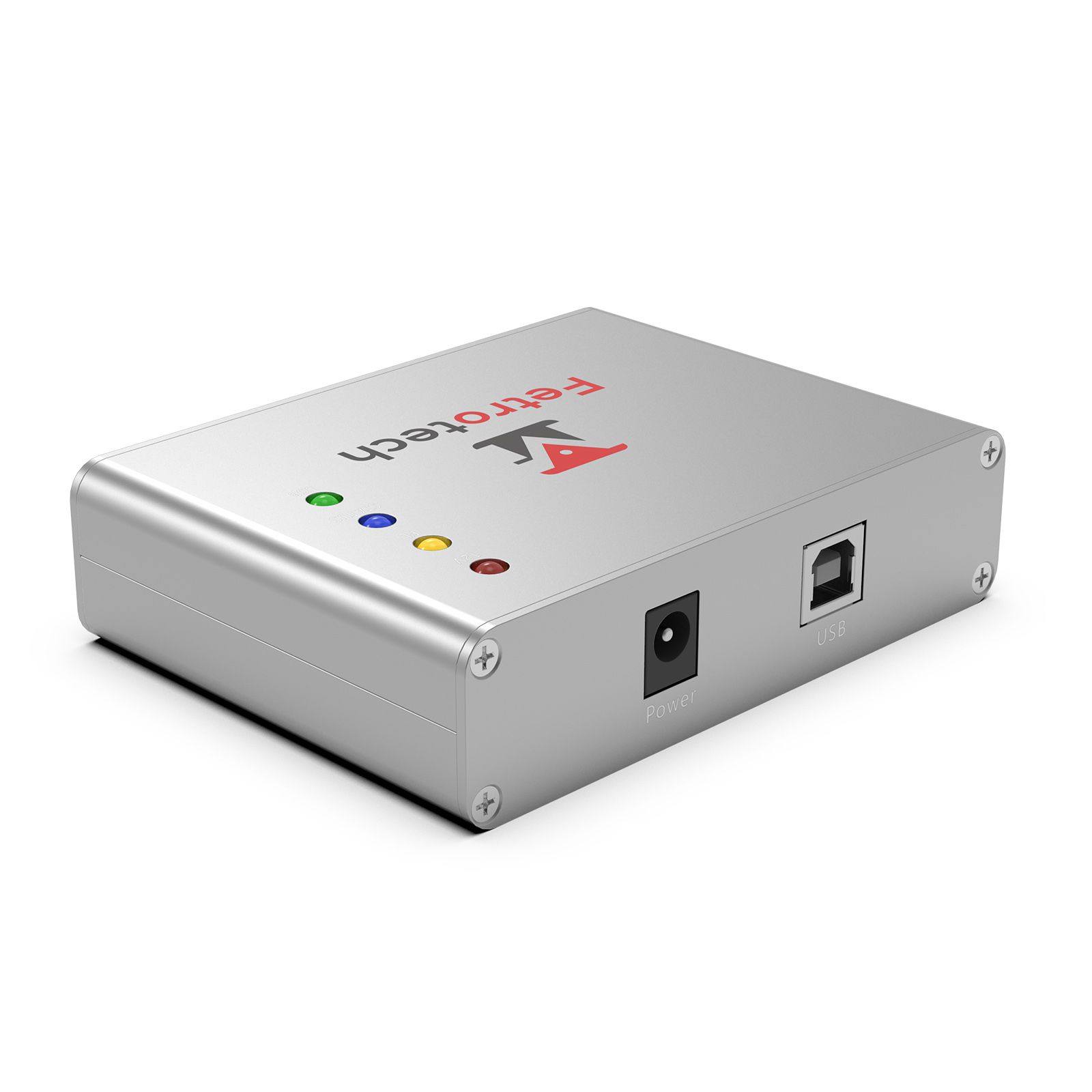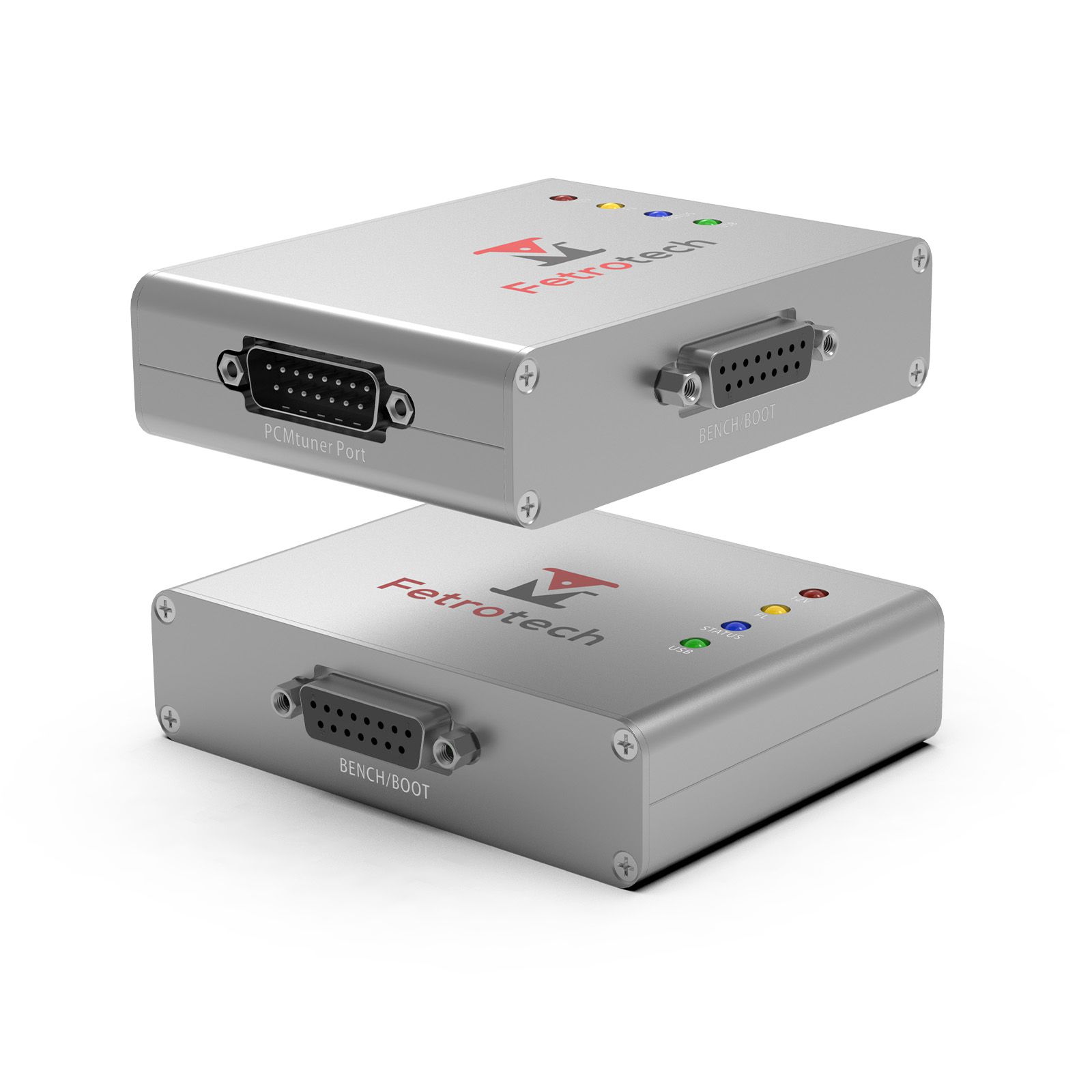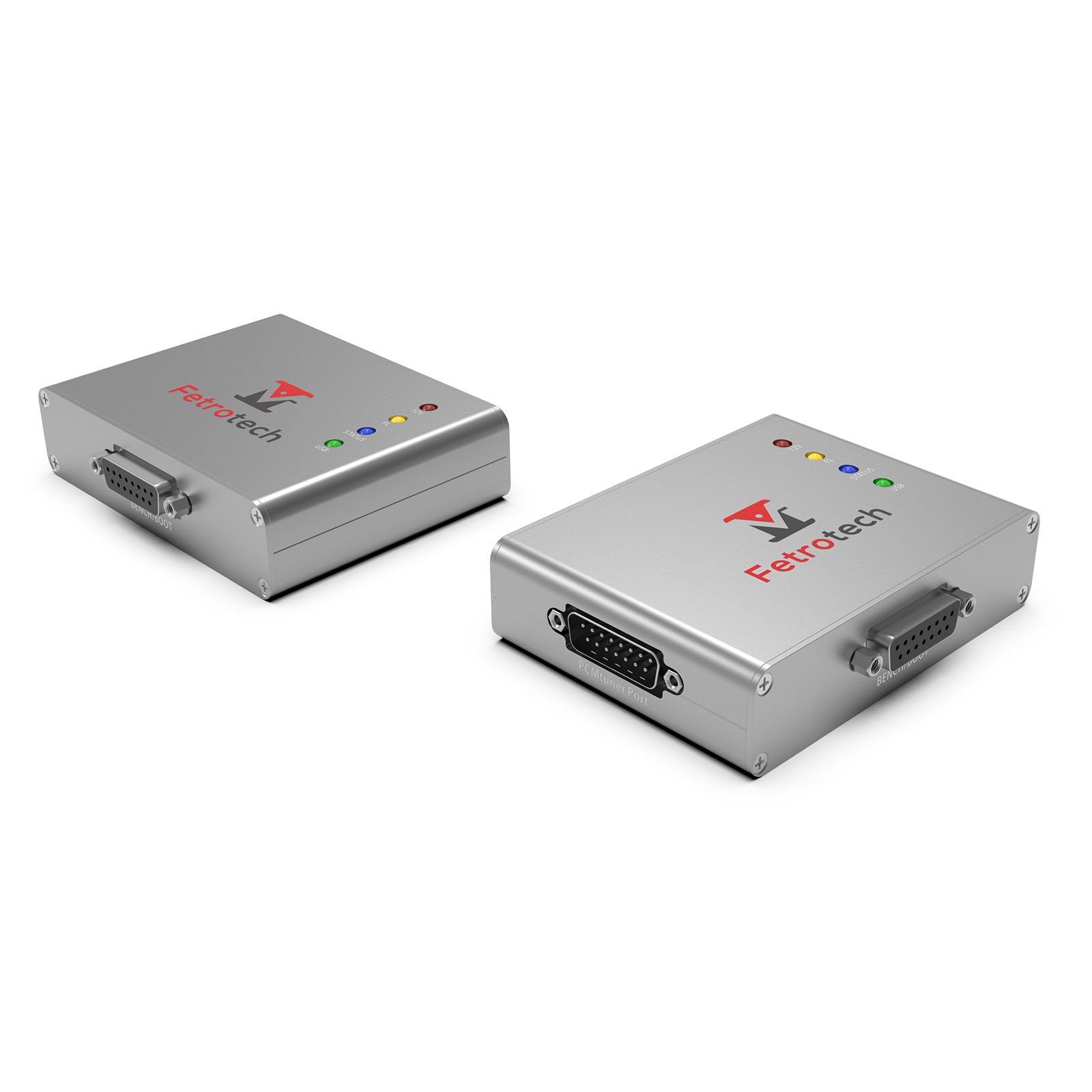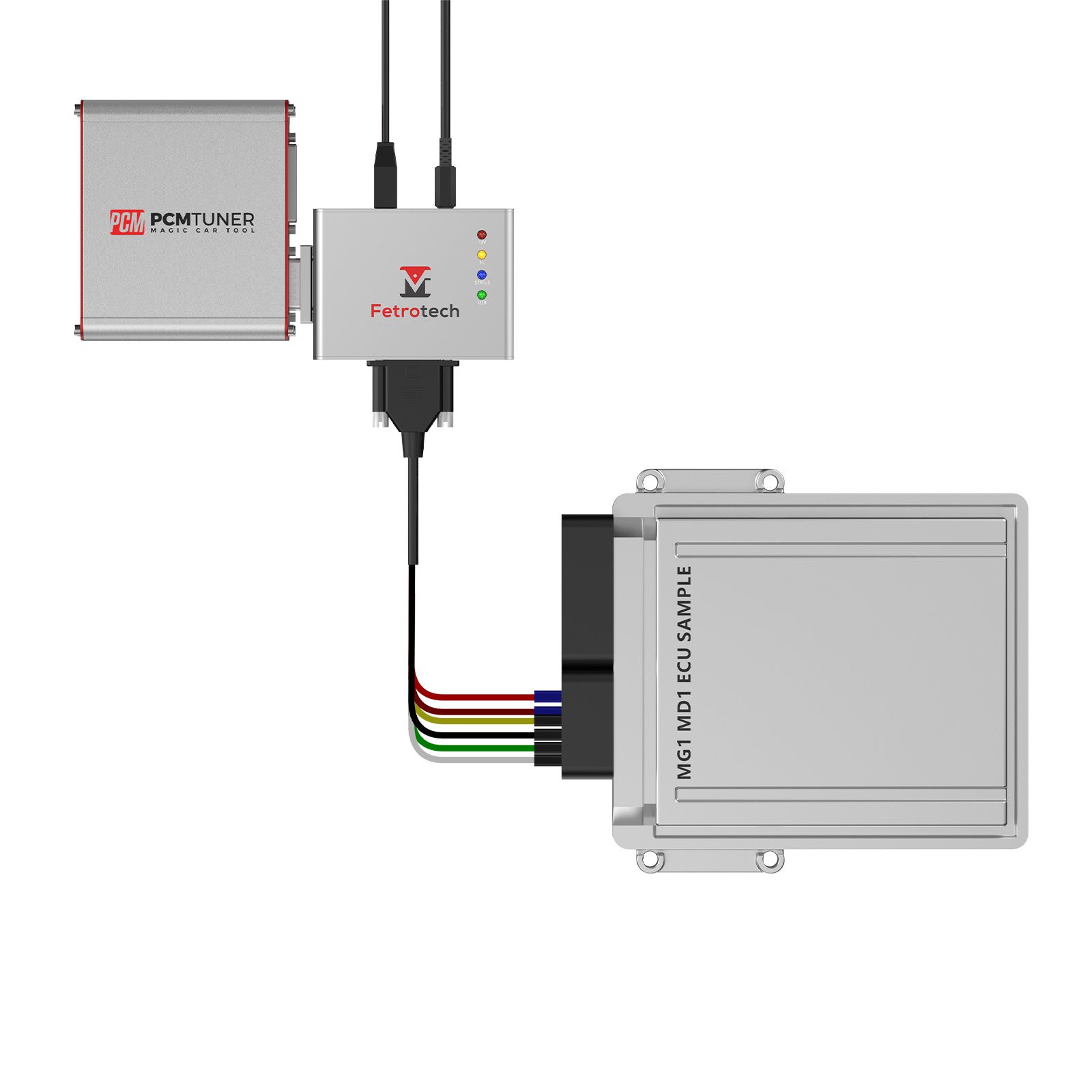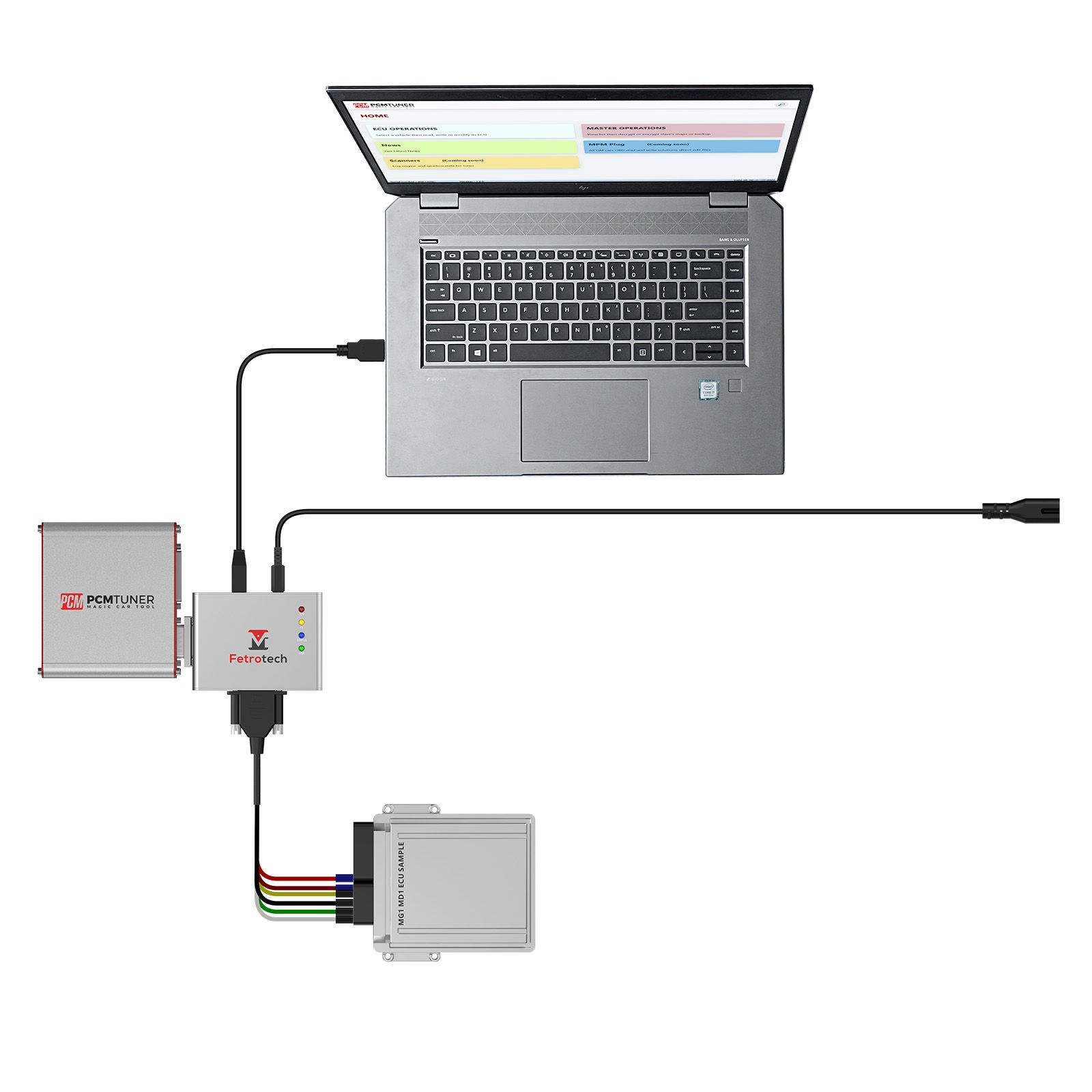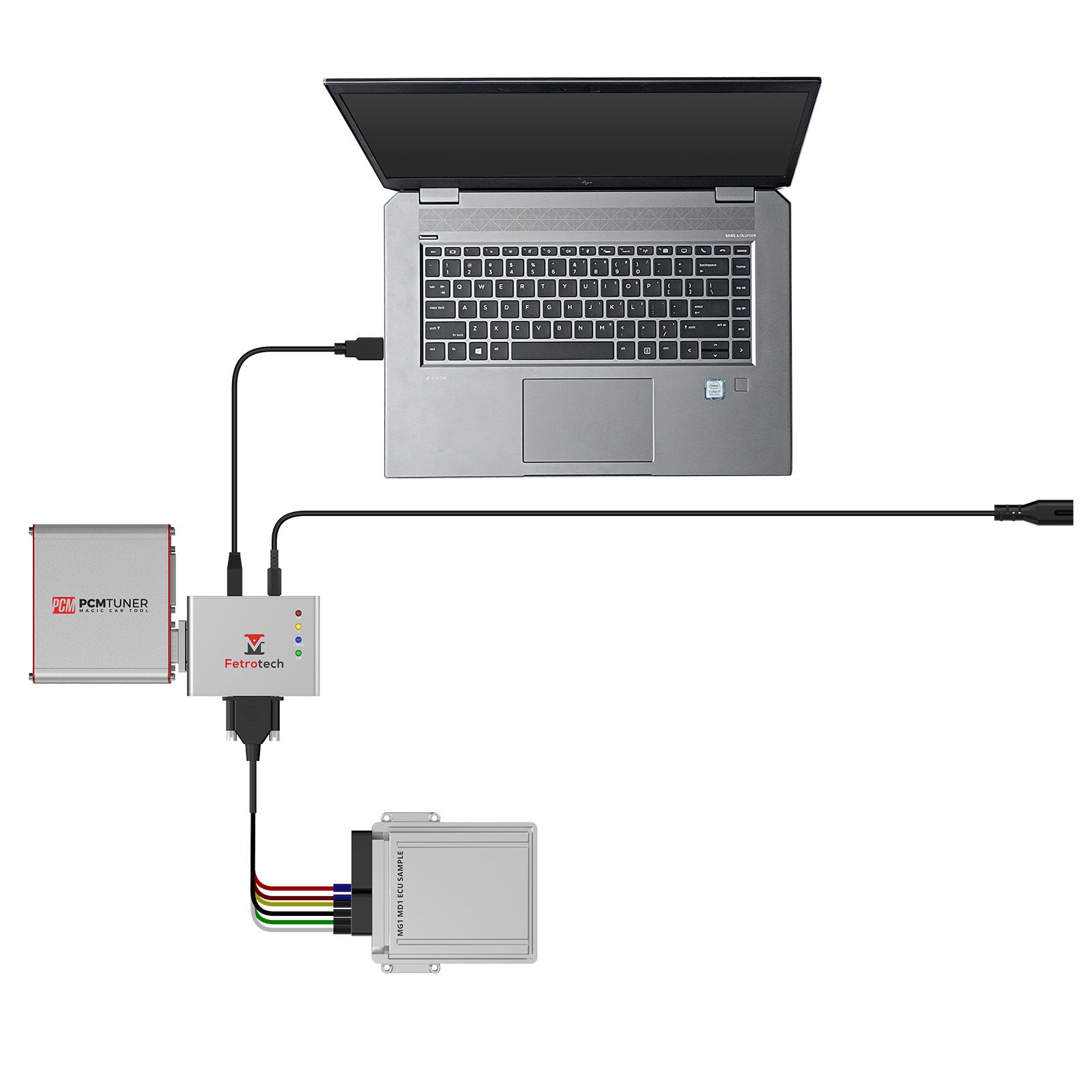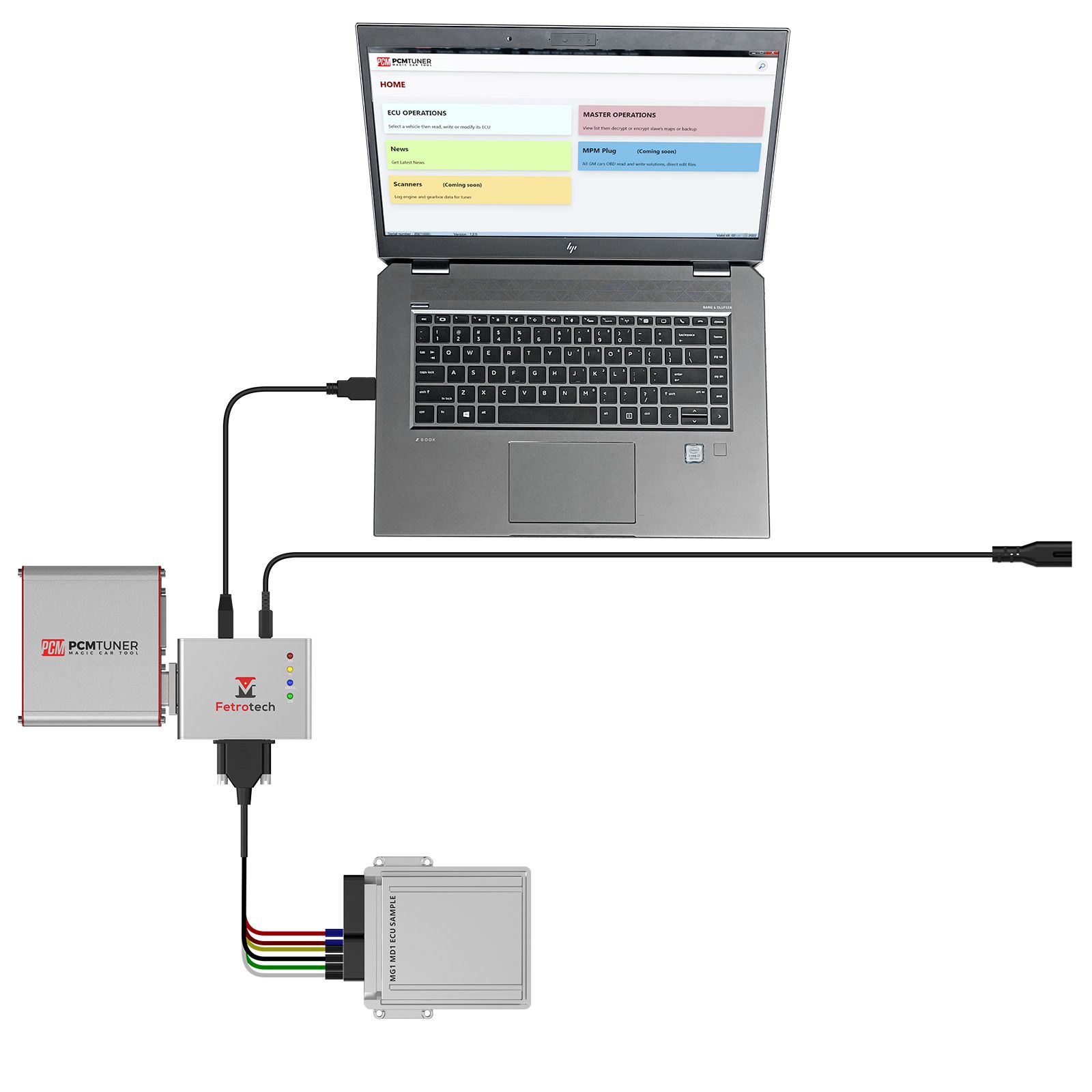 Fetrotech Tool ECU Programmer for MG1 MD1 EDC16 Silver Color Work with PCMTuner Free Update Online
Fetrotech Tool ECU Programmer for MG1 MD1 EDC16 Silver Color for PCMTunerSupport MG1 MD1 ECU and BENCH Read MED9 and EDC16, and also support MEDC17 seriesFree Update Online, No Annual Fee
Price:

US$340.86

/

piece
Discount Price:
Shipping:

Express Shipping Service


Estimated delivery time:

3-15

working days.

See details ?

Returns:

Return for refund within 30 days, buyer pays return shipping.

Read details ?

Support:
Related Accessories/Similar Items
Product Details

Product's Reviews (18)
This plug-in can be mounted on PCMtuner devices to make up for pcmtuner's lack of some protocols in the market.
MERCEDES_SPC5777_MG1CP001
MERCEDES_SPC5777_MG1CP002
OPEL-TC298_MG1CS042
PSA_TC298_MG1CS042
VAG_SPC5777_MG1CS001
VAG_SPC5777_MG1CS002
VAG_SPC5777_MG1CS008
VAG_SPC5777_MG1CS011
VAG_SPC5777_MG1CS111
VAG_TC298_SPC5777_MG1CS008
BMW_SPC5777_MD1CP002
BMW_SPC5777_MD1CP032
BMW_TC298_MD1CS001
BMW_TC298_MD1CS024
BMW_TC298_MD1CS201
BMW_SPC5777_MD1CS001
HYUNDAI_TC298_MD1C012
MERCEDES_SPC5777_MD1CP001
OPEL_TC298_MD1CS003
PSA_TC298_MD1CS003
VAG_SPC5777_MD1CP004
VAG_SPC5777_MD1CP014
VAG_SPC5777_TC298_MD1CP004
VAG_SPC5777_TC298_MD1CP014
VAG_TC298_MD1CS004
RENAULT_NISSAN_TC298_MD1CS006
BMW_EDC16C1
BMW_EDC16C31
BMW_EDC16C35
FAL_EDC16C8
FAL_EDC16C39
MERCEDES_EDC16C2
MERCEDES_EDC16C32
MERCEDES_EDC16CP31
OPEL_EDC16C9
OPEL_EDC16C39
PSA_EDC16C34
RENAULT_EDC16C36
RENAULT_EDC16C41
RENAULT_EDC16CP33
VAG_EDC16CP34
VAG_EDC16U1
VAG_EDC16U31
VAG_EDC16U34
VOLVO_EDC16C31
ASTONMARTIN_MED17.8.3
FAL_MED17.3.1
FAL_MED17.3.3
FAL_MED17.3
FERRARI_MED17.3.5
HYUNDAI_MED17.9.30
JAGUAR_MED17.8.31
JAGUAR_MED17.9.7
MASERATI_MED17.3.4
MERCEDES_MED17.7.2
MERCEDES_MED17.7.3
MERCEDES_MED17.7.5
MERCEDES_MED17.7.7
MERCEDES_MED17.7.8
MINI_MED17.2
PSA_MED17.4.4
PSA_MED17.4
SUZUKI_MED17.9.63
VAG_MED17.1.1
VAG_MED17.1.6
VAG_MED17.1.10
VAG_MED17.1.21
VAG_MED17.1.27
VAG_MED17.1.61
VAG_MED17.1.62
VAG_MED17.1
VAG_MED17.5.1
VAG_MED17.5.2
VAG_MED17.5.5
VAG_MED17.5.20
VAG_MED17.5.21
VAG_MED17.5.25
VAG_MED17.5
VOLVO_MED17.2
HONDA_MED17.9.3
MERCEDES_MED17.7.1
ASTONMARTIN_ME17.8.31
BMW_ME17.2.4
BMW_ME17.2
DUCATI_ME17.9.21
FAL_ME17.3
HYUNDAI_ME17.9.11
HYUNDAI_ME17.9.21
MCLAREN_ME17.8.3
MCLAREN_ME17.8.32
MERCEDES_ME17.7
OPEL_ME17.9.5
PSA_ME17.9.7
PSA_ME17.9.52
PSA_ME17.9.71
RENAULT_ME17.9.20
RENAULT_ME17.9.23
SKODA_ME17.5.26
SUZUKI_ME17.9.5
SUZUKI_ME17.9.6
SUZUKI_ME17.9.61
SUZUKI_ME17.9.64
VAG_ME17.1.1
VAG_ME17.5.6
VAG_ME17.5.20
VAG_ME17.5.22
VAG_ME17.5.24
BMW_EDC17C06
BMW_EDC17C41
BMW_EDC17C50
BMW_EDC17C76
BMW_EDC17CP02
BMW_EDC17CP09
BMW_EDC17CP45
BMW_EDC17CP49
EDC17CV54
FAL_EDC17C49
FAL_EDC17C69
FAL_EDC17C79
FAL_EDC17CP27
FAL_EDC17CP52
FORD_EDC17C10
FORD_EDC17C70
FODE_EDC17CP05
FORD_EDC17CP42
FORD_EDC17CP65
HONDA_EDC17C58
HONDA_EDC17CP16 HONDA_EDC17CP50
HYUNDAI_EDC17C53
HYUNDAI_TC298_MD1C012 HYUNDI_EDC17C08
ISUZU_EDC17C83
JAGUAR_MEDC17.9
JMC_EDC17C55
KIA_EDC17CP62
LANDROVER_EDC17C11
LANDROVER_EDC17CP55
MERCEDES_EDC17C43
MERCEDES_EDC17C57
MERCEDES_EDC17C66
MERCEDES_EDC17CP01
MERCEDES_EDC17CP10
MERCEDES_EDC17CP46
MERCEDES_EDC17CP57
MERCEDES_EDC17CP60
OPEL_EDC17C18
OPEL_EDC17C19
OPEL_EDC17C59
OPEL_EDC17CP47
PSA_EDC17C10
PSA_EDC17C60
PSA_EDC17CP52
RENAULT_EDC17C11
RENAULT_EDC17C42
RENAULT_EDC17C45
RENAULT_EDC17C84
RENAULT_EDC17CP11
RENAULT_EDC17CP19
RENAULT_EDC17CP42
RENAULT_EDC17CP58
TOYOTA_EDC17CP37
VAG_EDC17C46
VAG_EDC17C54
VAG_EDC17C64
VAG_EDC17C74
VAG_EDC17CP04
VAG_EDC17CP14
VAG_EDC17CP20
VAG_EDC17CP24
VAG_EDC17CP44
VAG_EDC17PC54
VAG_EDC17CP74
VAG_EDC17U01
VAG_EDC17U05
VOLVO_EDC17CP22
VOLVO_EDC17CP48
VOLVO_EDC17CP68
VAG_MED9.1.2
VAG_MED9.1
VAG_MED9.5.10