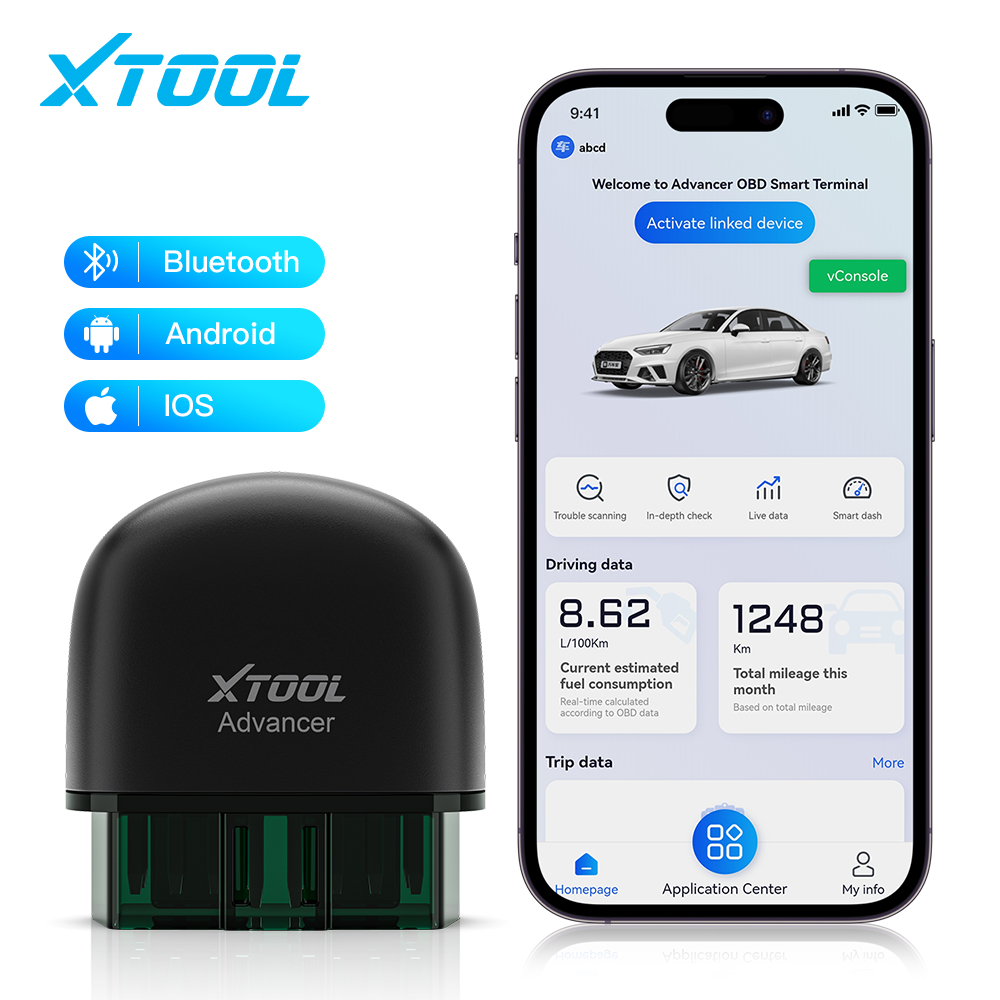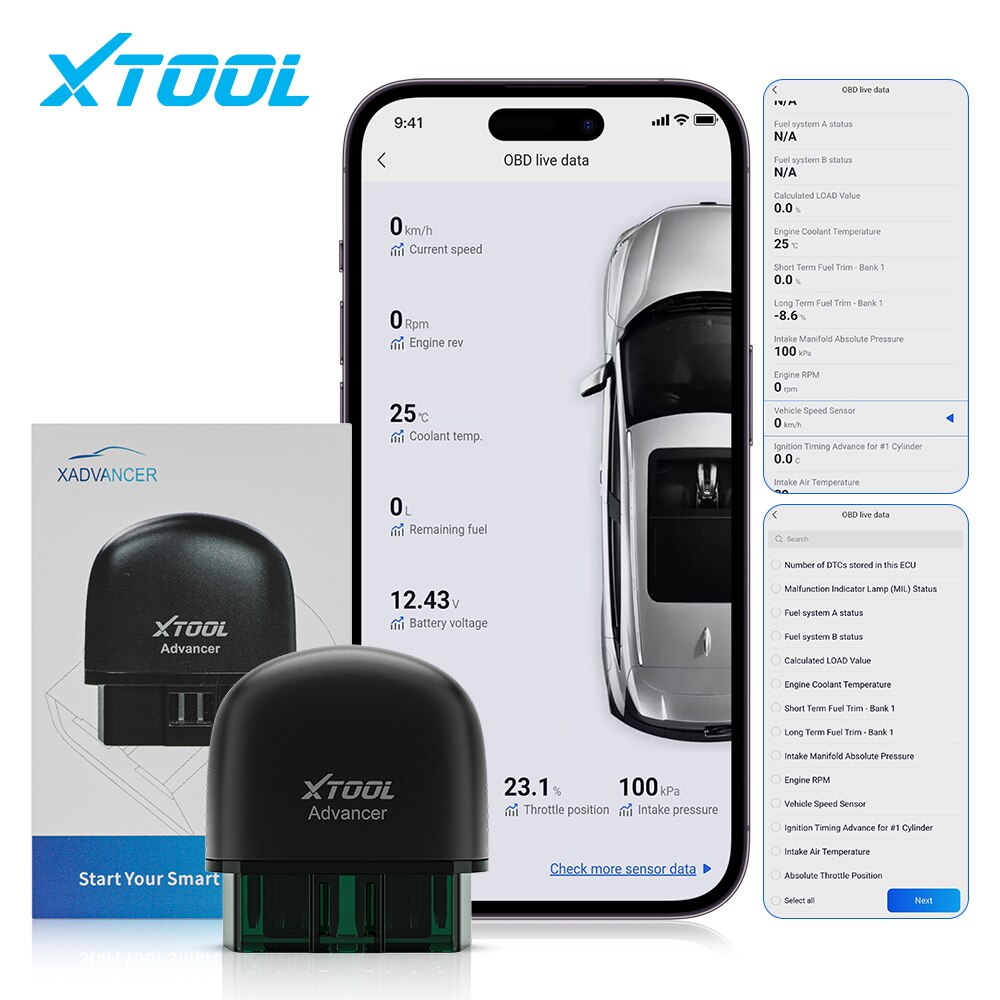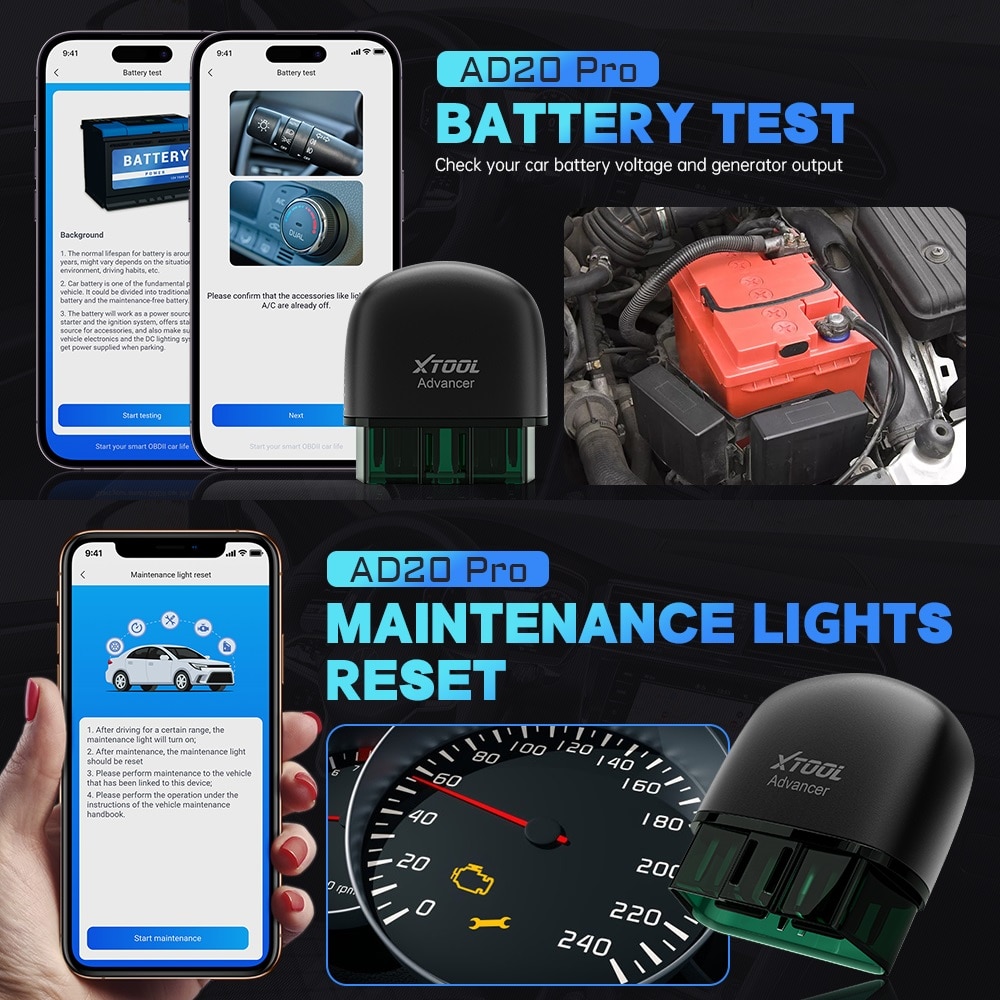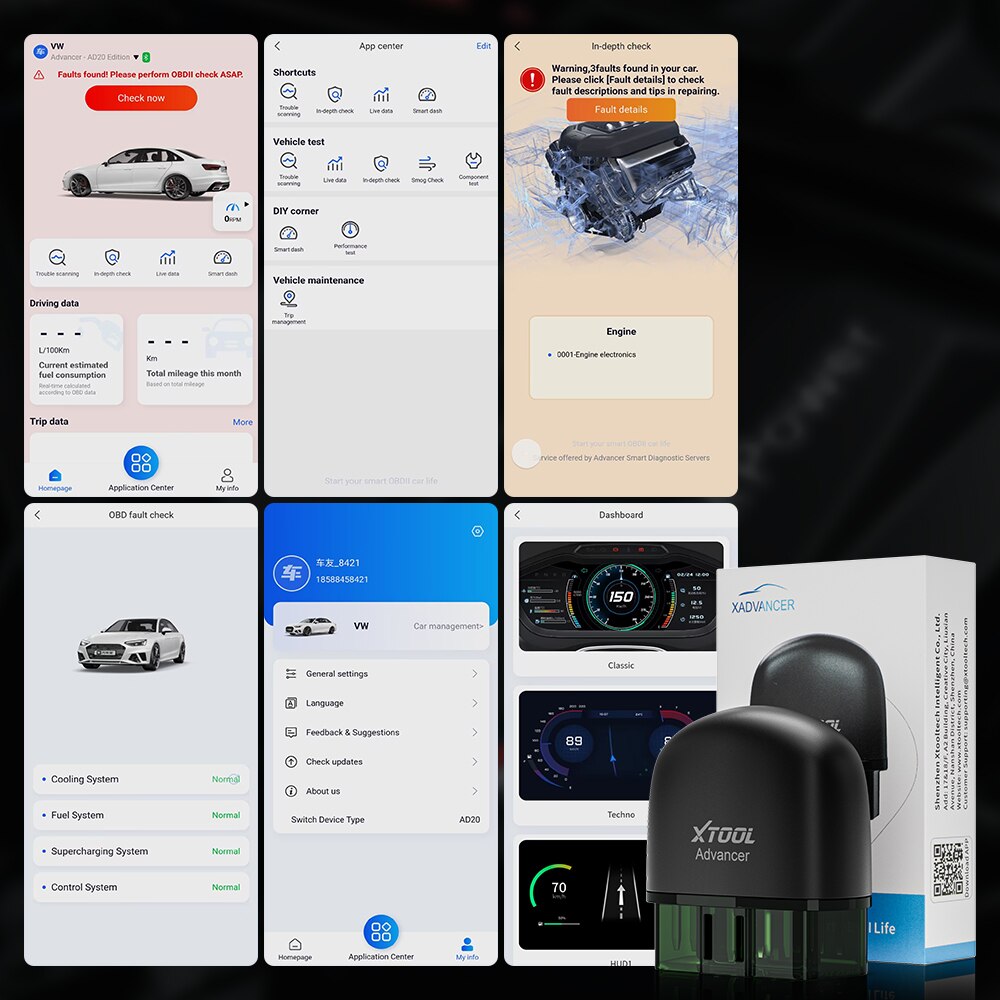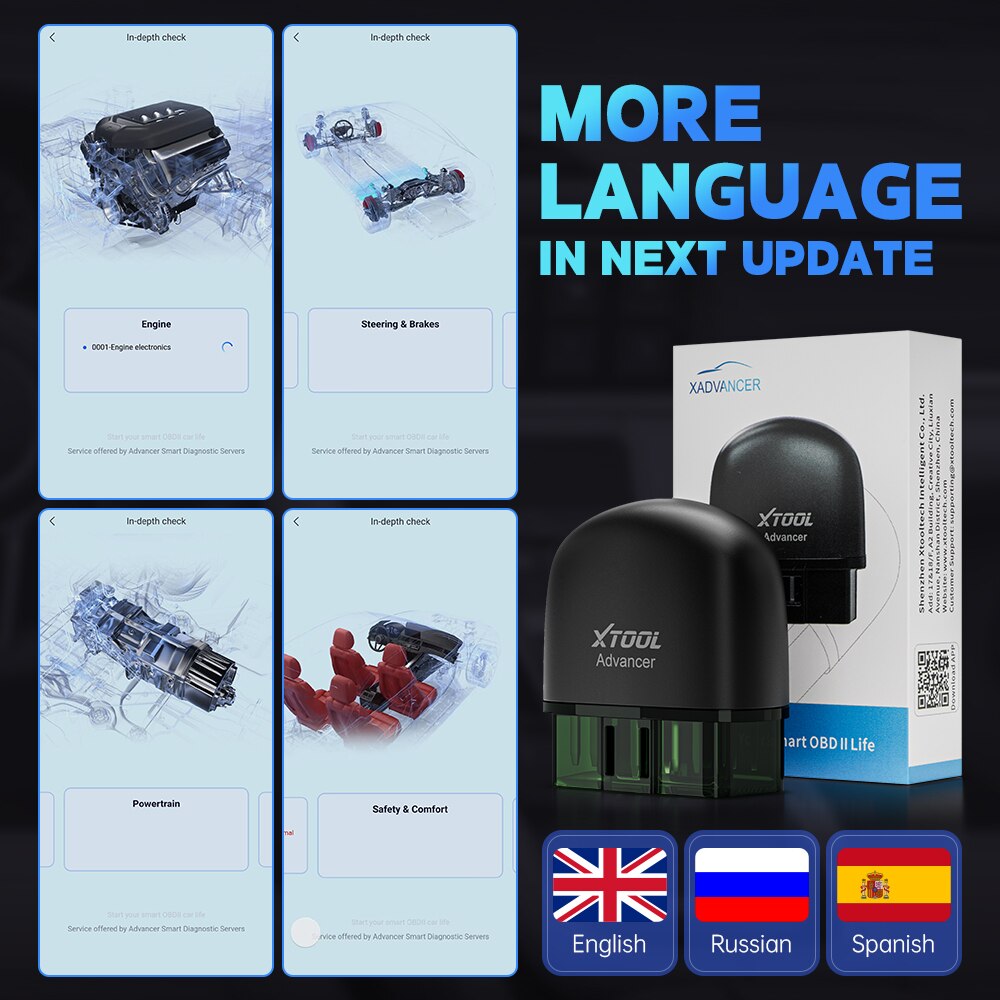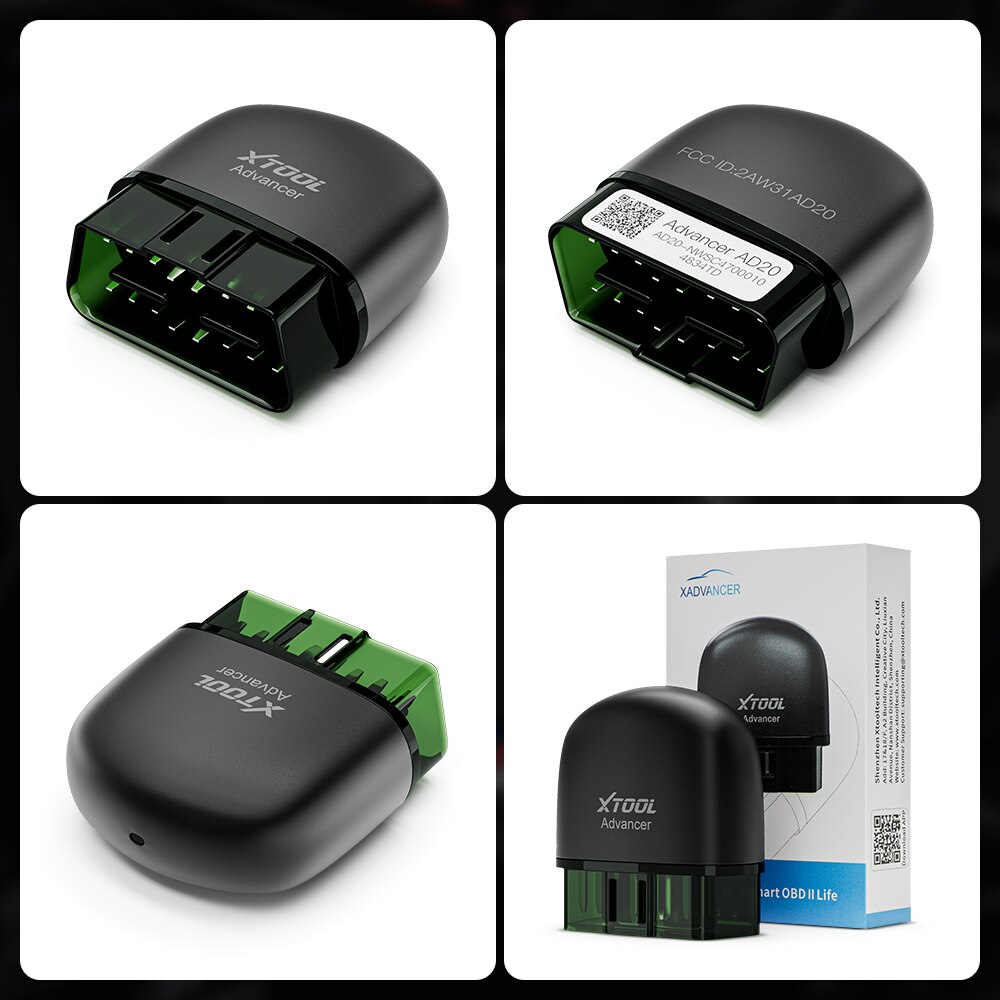 2023 Newest XTOOL AD20 Advancer OBD2 Code Reader Scanner Car Engine Diagnostic Tools Android /IOS Better than ELM327/AD10 Update
 2023 Newest XTOOL AD20 Advancer OBD2 Code Reader Scanner Car Engine Diagnostic Tools Android /IOS Better than ELM327/AD10 Update XTOOL AD20 is an upgraded version of AD10 and ELM327 independently developed by XTOOL
Price:

US$47.48

/

piece
Discount Price:
Shipping:

Airmail Post


Estimated delivery time:

7-45

working days.

See details?

Returns:

Return for refund within 30 days, buyer pays return shipping.

Read details ?

Support: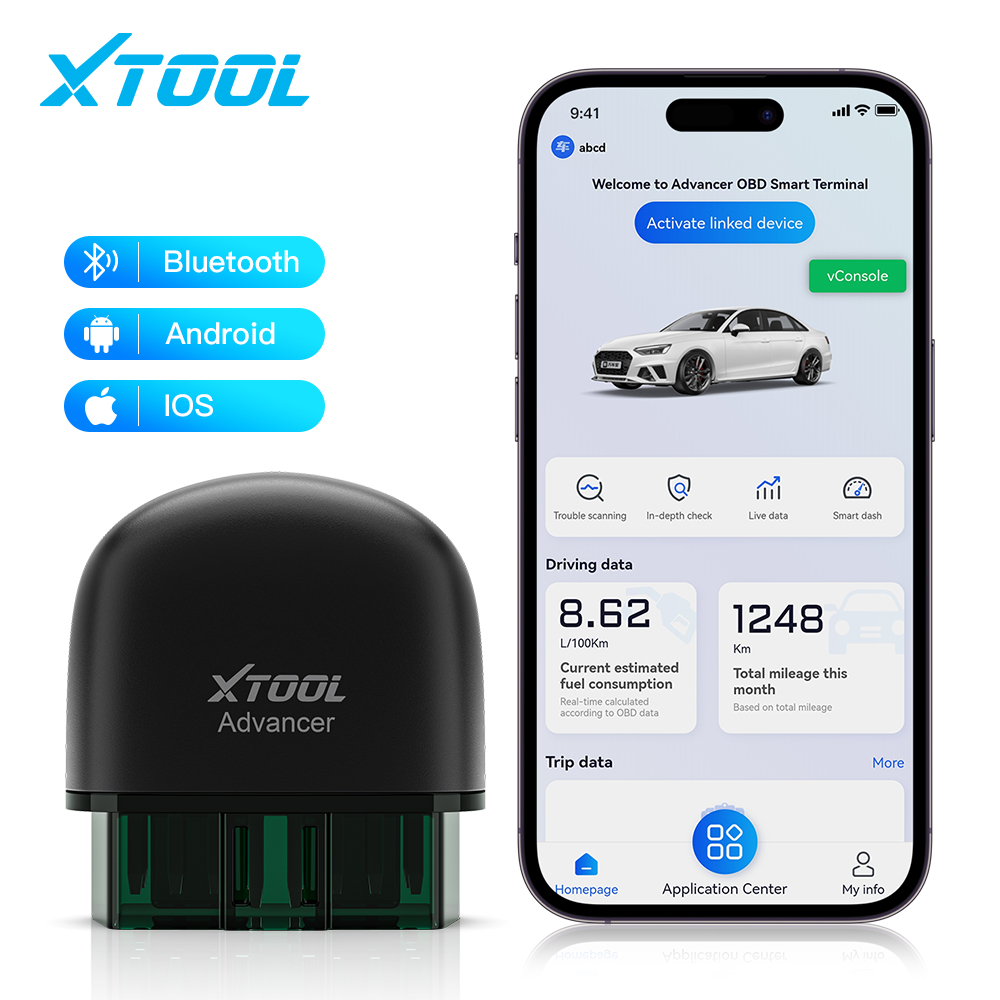 Product Details

Product's Reviews (0)
Note: You must keep the Bluetooth switch of your mobile phone turned on when the AD20 is connected, and the Bluetooth connection will only start when the Advancer AD20 program is opened

If can't contact with Bluetooth please try to Repeat insert OBD2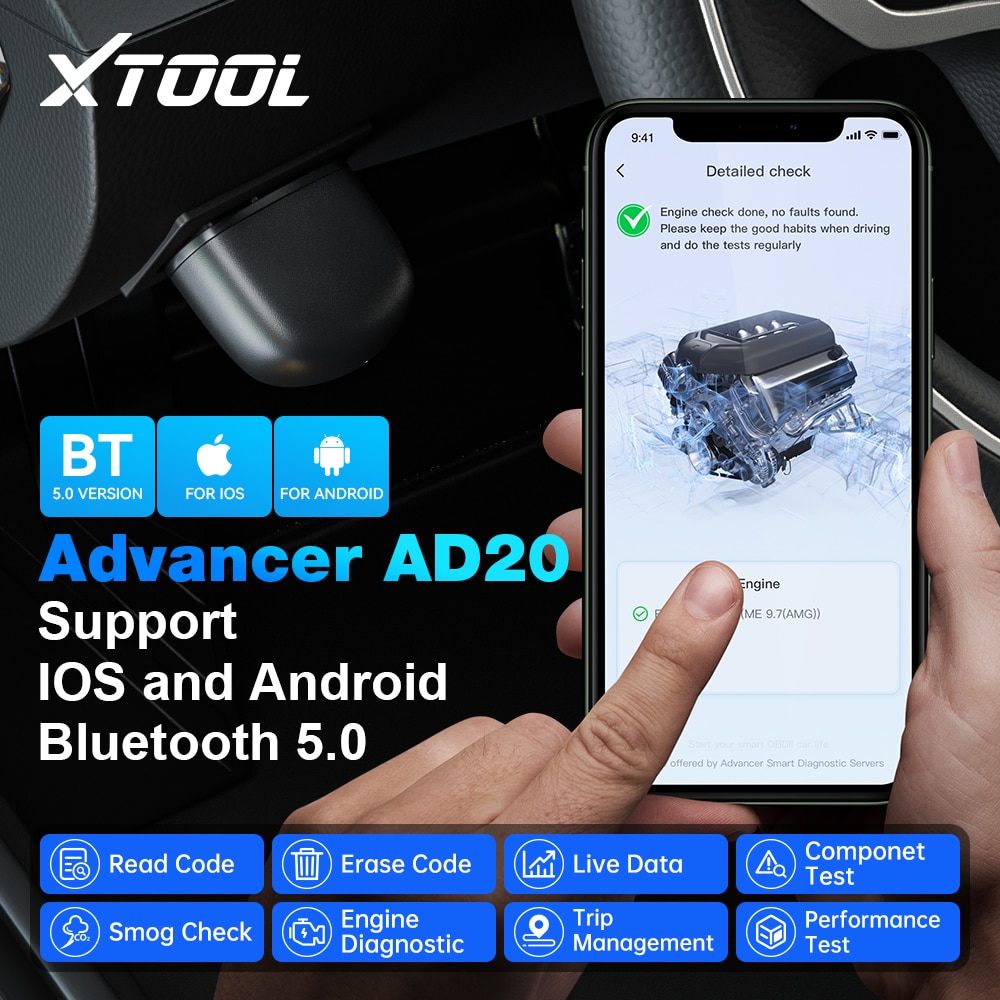 Top Reason to Chose the AD20
1. AD20 can read the error code of OBD2 and clear the error code, and analyze these error codes (what causes) (how to solve) (what should be done now)

2. AD20 supports engine diagnosis(check engine light on), which can detect the error code of the entire engine (only supports engine code reading/detect code)

3. AD20 supports driving records and driving analysis, each driving data will record and analyze the fuel consumption, distance, and some driving behaviors during driving.

4. AD20 supports the performance test of the car, you can see some values and performance of the car through the acceleration of 100 meters

5. AD20 supports HUD function and there are many online exquisite instrument styles for you to replace

6. AD20 software is independently developed by XTOOL, the latest Bluetooth 5.0, supports Android and IOS. And the software is free and constantly updated

7. AD20 Full Pin High-quality chips and shells are tested repeatedly before delivery, and various problems can be solved through hardware and software upgrades. No need to worry about any quality issues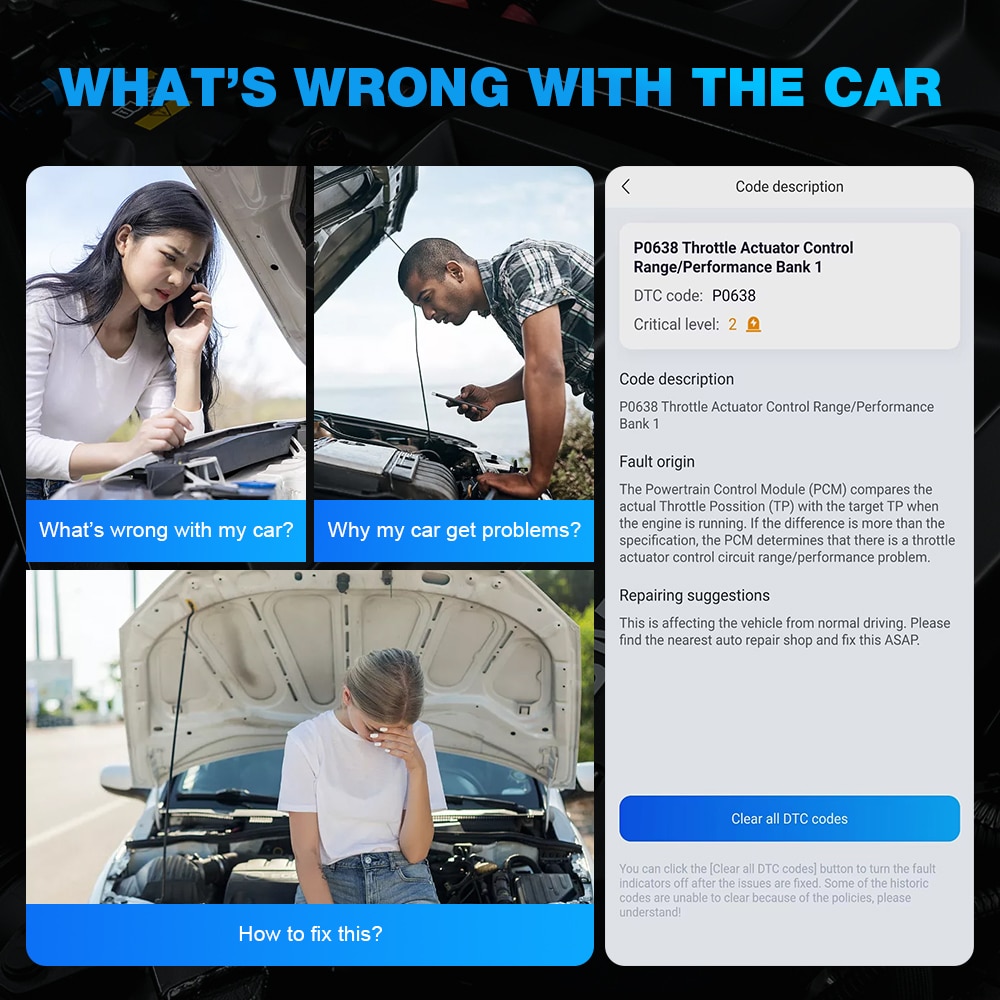 What is that ? Why so that ? How to deal ?
Thousands of XTOOL engineers analyzed the error codes and divided each error code into three levels

1. The first level: Can drive normally without affecting driving
2. The second level: Please find a repair shop as soon as possible to repair the vehicle
3. The third level: Please stop as soon as possible to avoid accidents

In response to these error codes, Advaner AD20 provides a detailed introduction to the generation of error codes and how to solve them.
AD20 PK ELM327
1. AD20 have XTOOL own software free and keep update but elm327 software need pay and no update

2. AD20 support OBD2 and engine diagnostic but the elm327 only for OBD2 diagnostic

3. AD20 have more Premium and Smoother Procedures than ELM327

4. AD20 Support for Driving record and Driving analysis and also the HUD Functions

5. AD20 Better hardwares of the bluetooth 5.0 support Android and IOS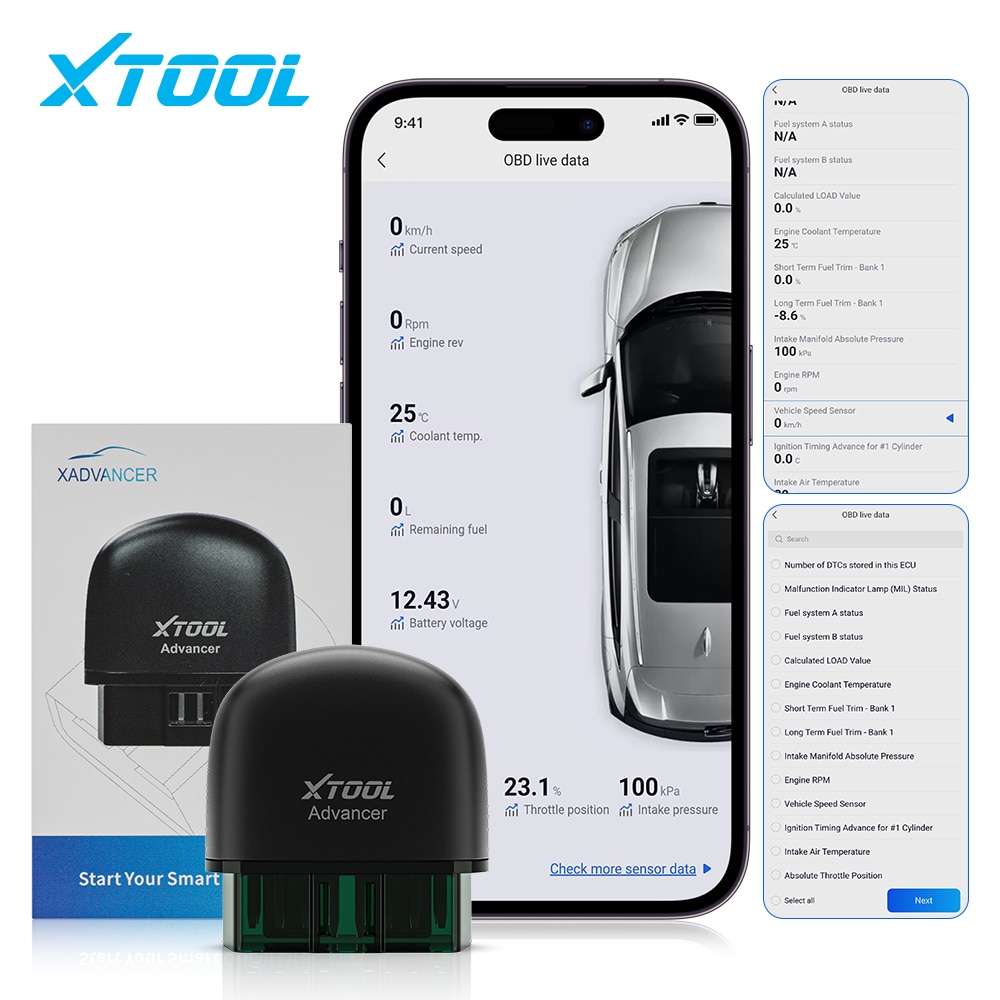 AD20 OBD LIVE DATA
AD20 supports OBD2 data flow analysis, specifically see a series of OBD2 engine data such as water tank temperature, throttle speed, etc.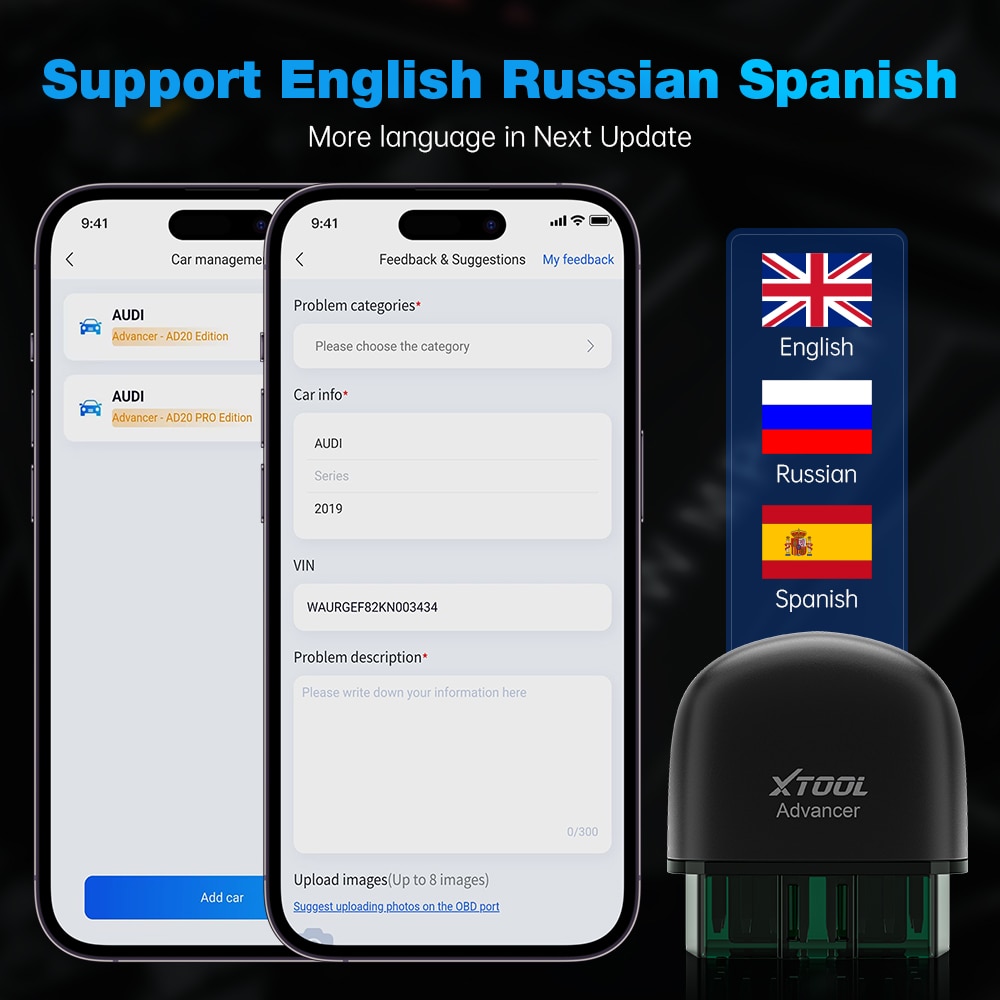 Language Support Now
AD20 currently only supports three languages: English, Spanish, Russian

The Rest: Arabic, French, German, Japanese, Korean, Polish, Portuguese, will be added in the settings in the next update (if there is no language you can choose, just wait for the next update)
AD20 Extended Function
AD20 supports simultaneous binding of multiple car models (you need to scan the product code on AD20 to bind AD20 for each binding) If you have multiple cars, you only need one AD20 to bind multiple cars at the same time

Feedback and comments: If you have any discomfort during use or if you have better suggestions, you can submit your comments and feedback online, and we will optimize and adopt some reasonable suggestions in subsequent upgrades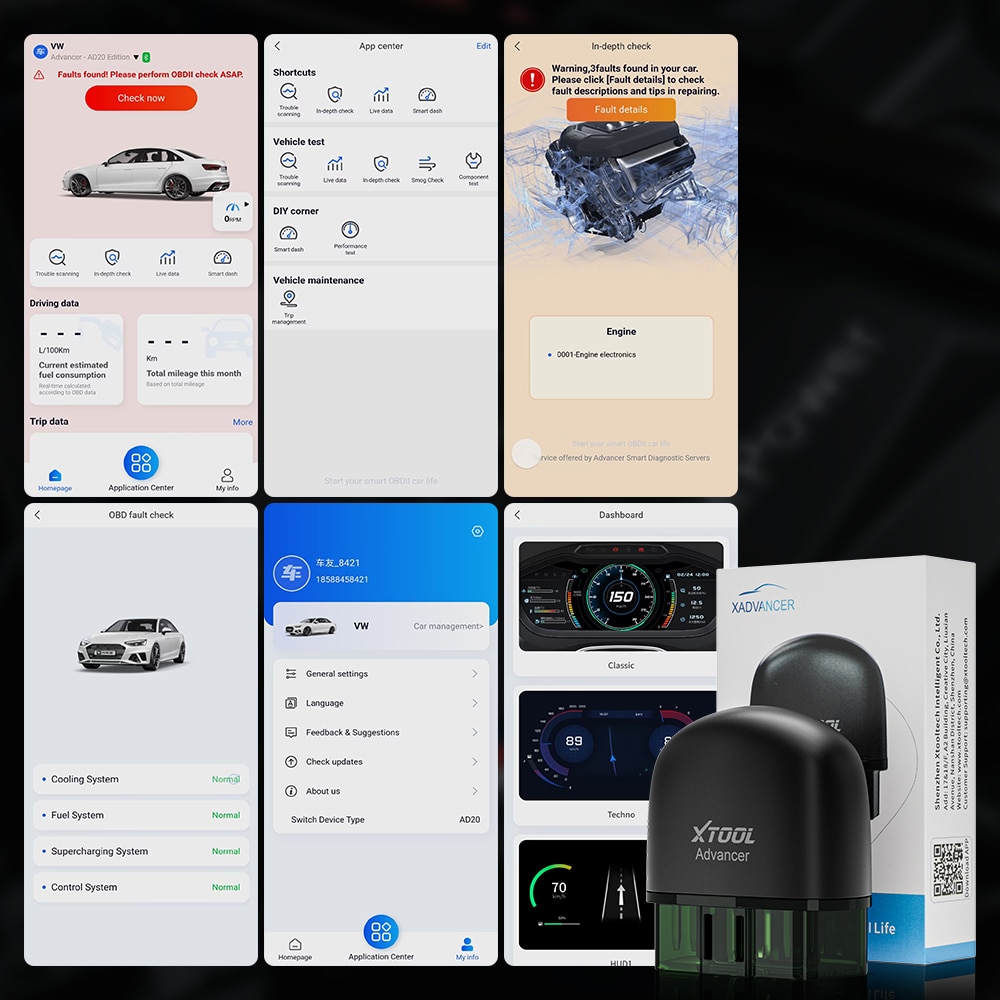 Trip Recording
AD20 can record each time you drive after the record, the specific distance traveled and the average driving speed. Let you have a good arrangement for your itinerary
Trip Details
Each driving data AD20 will have specific data analysis, driving time, driving distance, average fuel consumption (for reference only), average speed and maximum speed.
And will record a series of data analysis such as sudden acceleration, sudden turning, emergency braking, And fatigue driving. With this data, you can clearly know the driving habits of yourself or your family, so that you can have better driving habits and let life is safer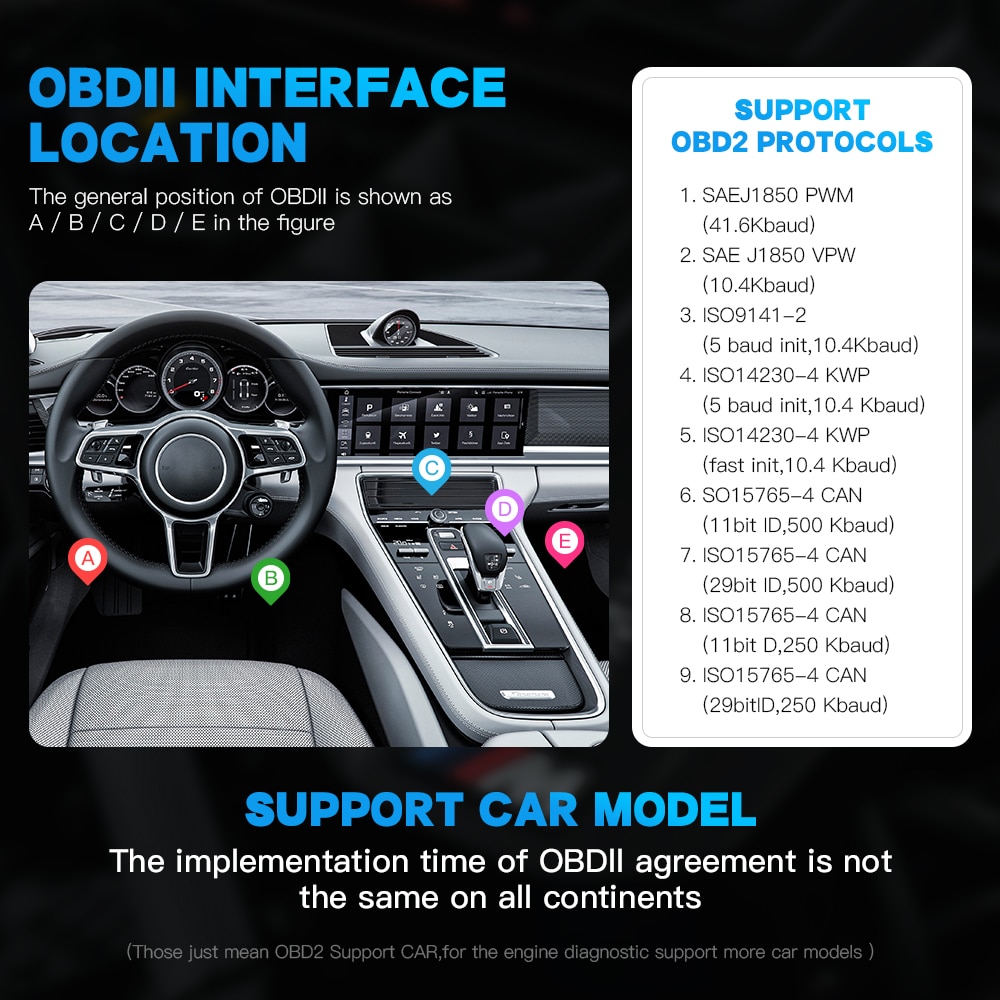 Supported Car Models and Supported Protocls
1. SAEJ1850 PWM(41.6Kbaud)
2. SAE J1850 VPW(10.4Kbaud)
3. ISO9141-2(5 baud init,10.4Kbaud)
4. ISO14230-4 KWP(5 baud init,10.4 Kbaud)
5. ISO14230-4 KWP(fast init,10.4 Kbaud)
6. ISO15765-4 CAN(11bit ID,500 Kbaud)
7. ISO15765-4 CAN(29bit ID,500 Kbaud)
8. ISO15765-4 CAN(11bit D,250 Kbaud)
9.ISO15765-4 CAN(29bitID,250 Kbaud)
Support Car Model: The implementation time of OBDll agreement is not the same on all continents
Performance Testing:
Professionally test the performance of your car, the specific time for 100-meter acceleration includes the maximum driving speed, engine load and coolant temperature. These values can largely read the performance indicators of the vehicle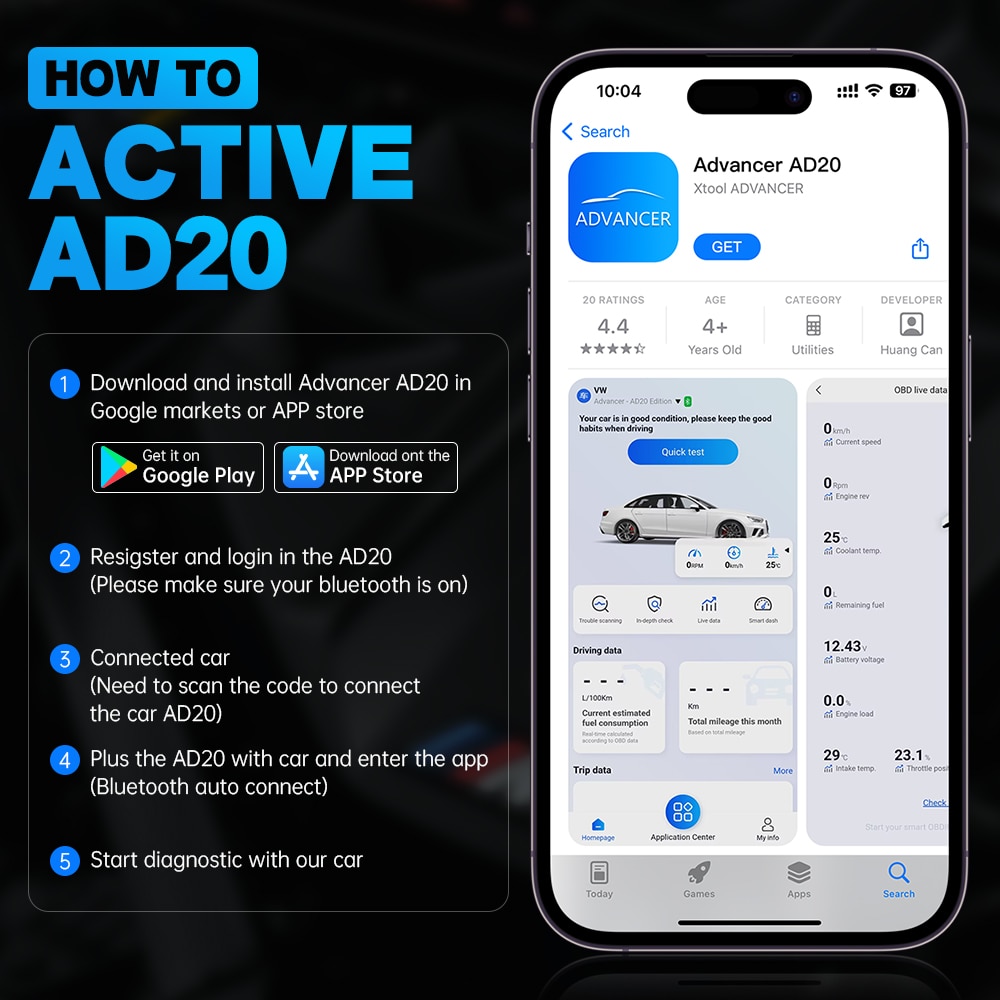 How to Activate and use AD20
1. Download and install the AD20 application software (Advancer AD20) in the APP store or the Android market (or scan and download)

2. Register and log in to your account in the Advcaner program (requires email verification)

3. Connect the car and bind the car (need to scan the product code of AD20)

4. Keep AD20 connected with Bluetooth (Bluetooth is connected inside the software) and enter the software

5. Start diagnosis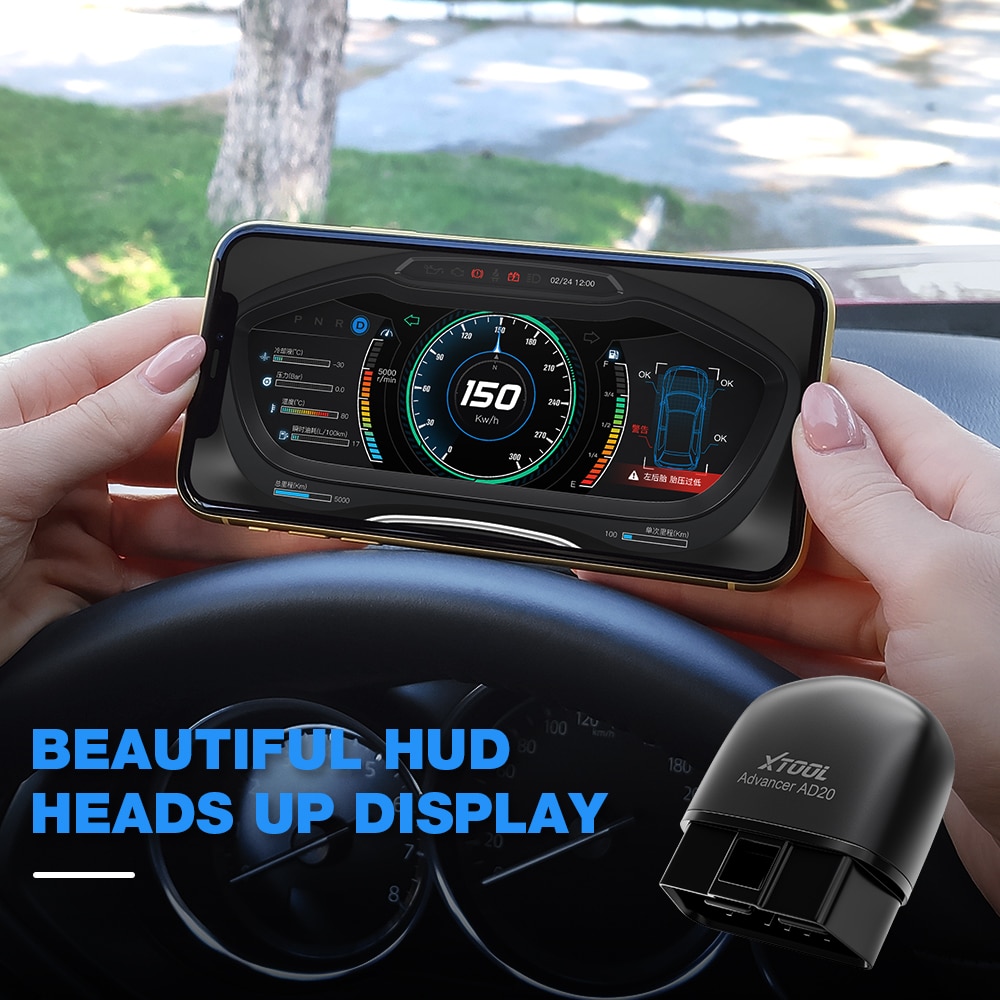 AD20 with HUD Function:
AD20 can real-time engine data, when connected to the car, the mobile phone can be adjusted to HUD mode, and placed under the car glass, the engine value can be displayed.
AD20 Engine Showing Colorful:
The engine display interface is continuously updated, and more colorful HUD displays will be displayed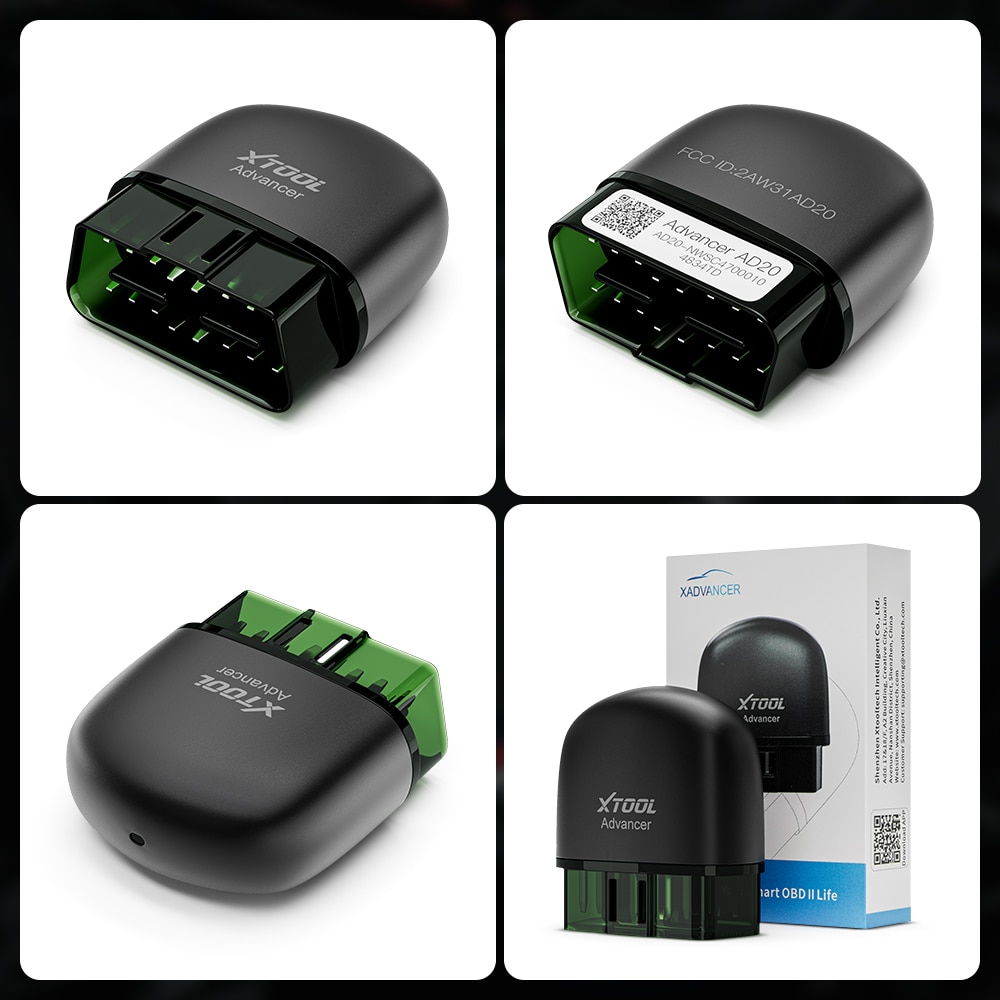 RFQ
Q:Why we can't contact with the bluetooth
A:Please make sure your phone Systems up android 4.3 or IOS 8.0 .Must contact Bluetooth inside the Advancer AD20!

Q:Why my car models date didn't shows
A:Please make sure your car have contact with the bluetooth and have you login in

Q:What's should we do if the ad20 not support my car models
A:Our software keep update please just write message inside software feedback we will try to update your car models in next update

Q:Whats the Car models the AD20 Suppoprt
A:Work on most manufactured in 1996 and later OBD2 Protocol 12v Cars

Q:If we get the Top 3 in the Leaderboard how can we get the gifts ,and what's gifts it is
A:Please Contact the Seller and show the evidence of your car ,for the gifts XTOOL will provide a Commemorative medal with your name and car models onside