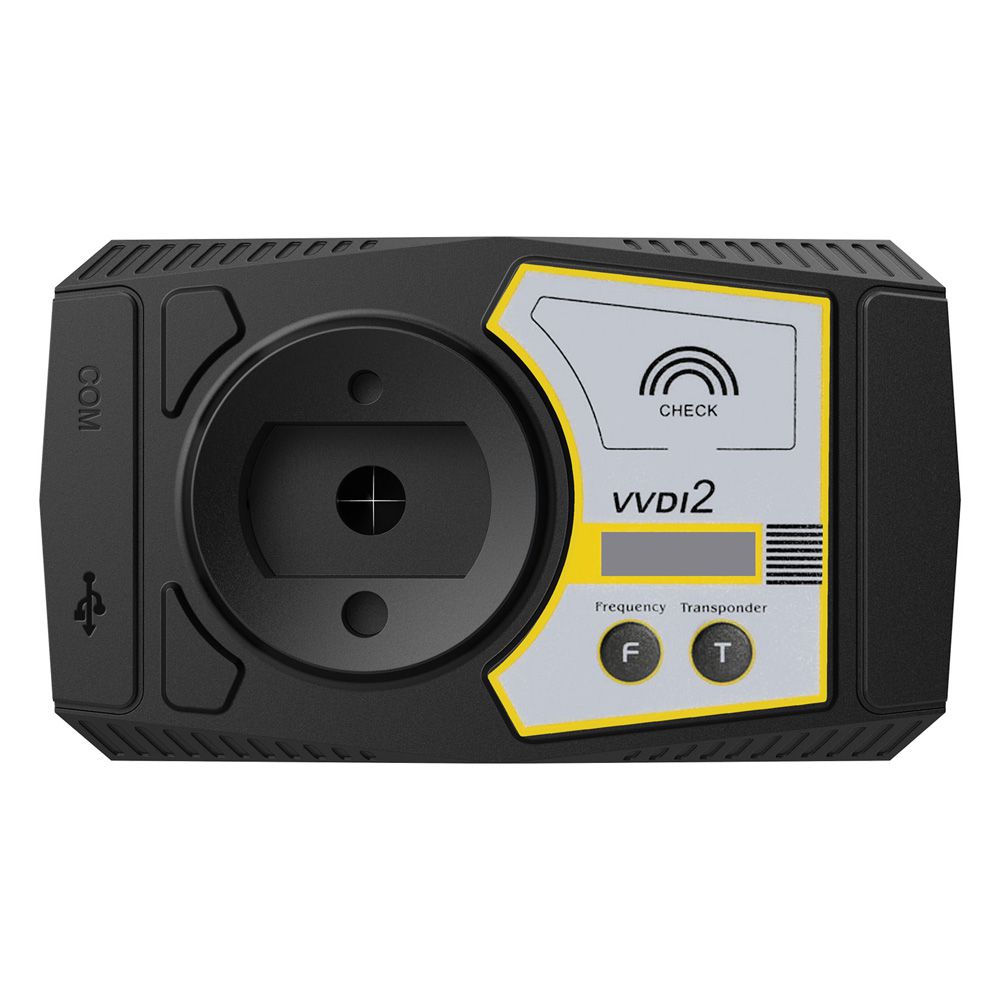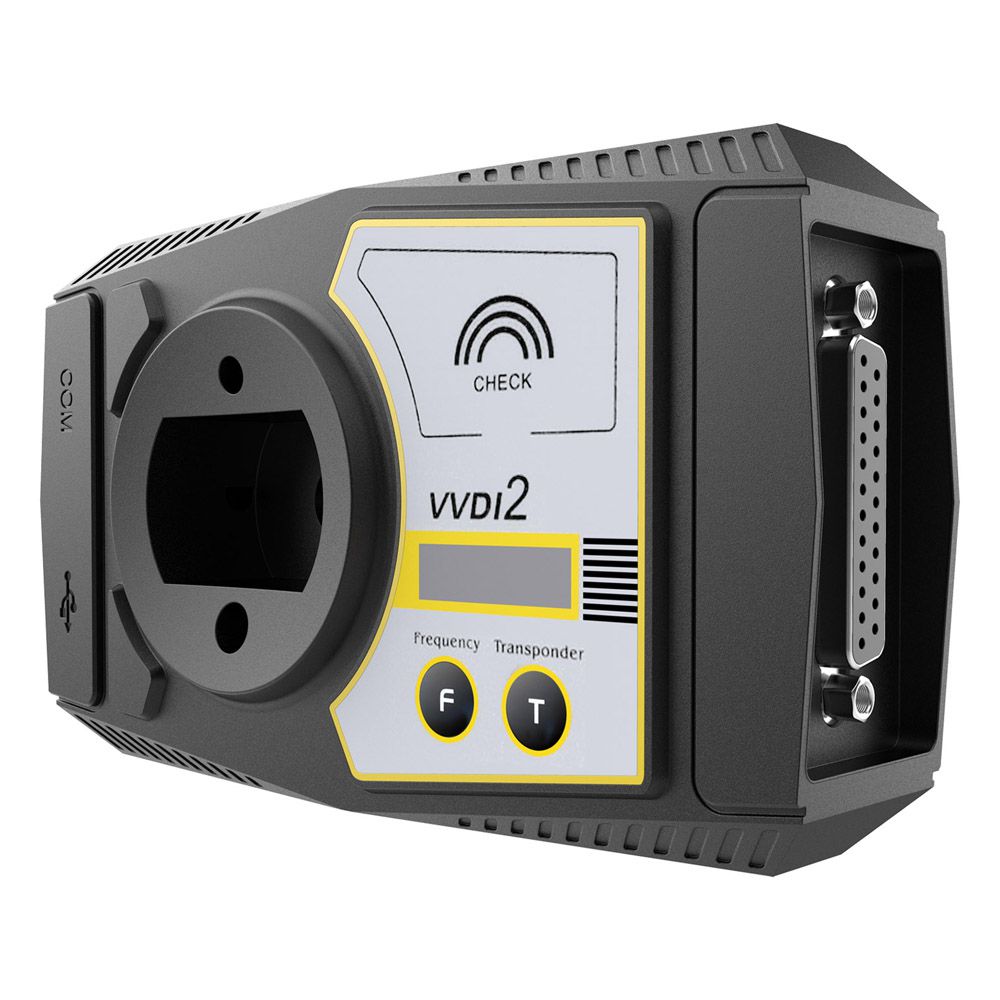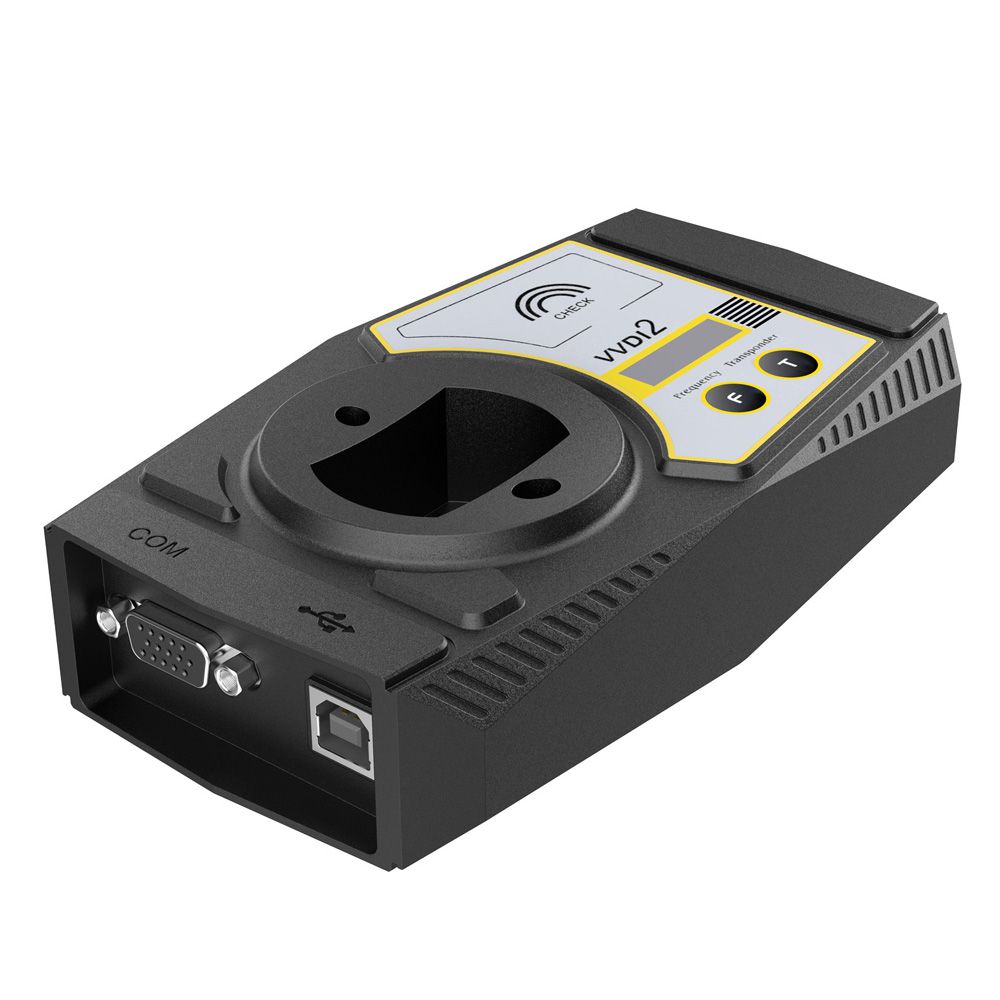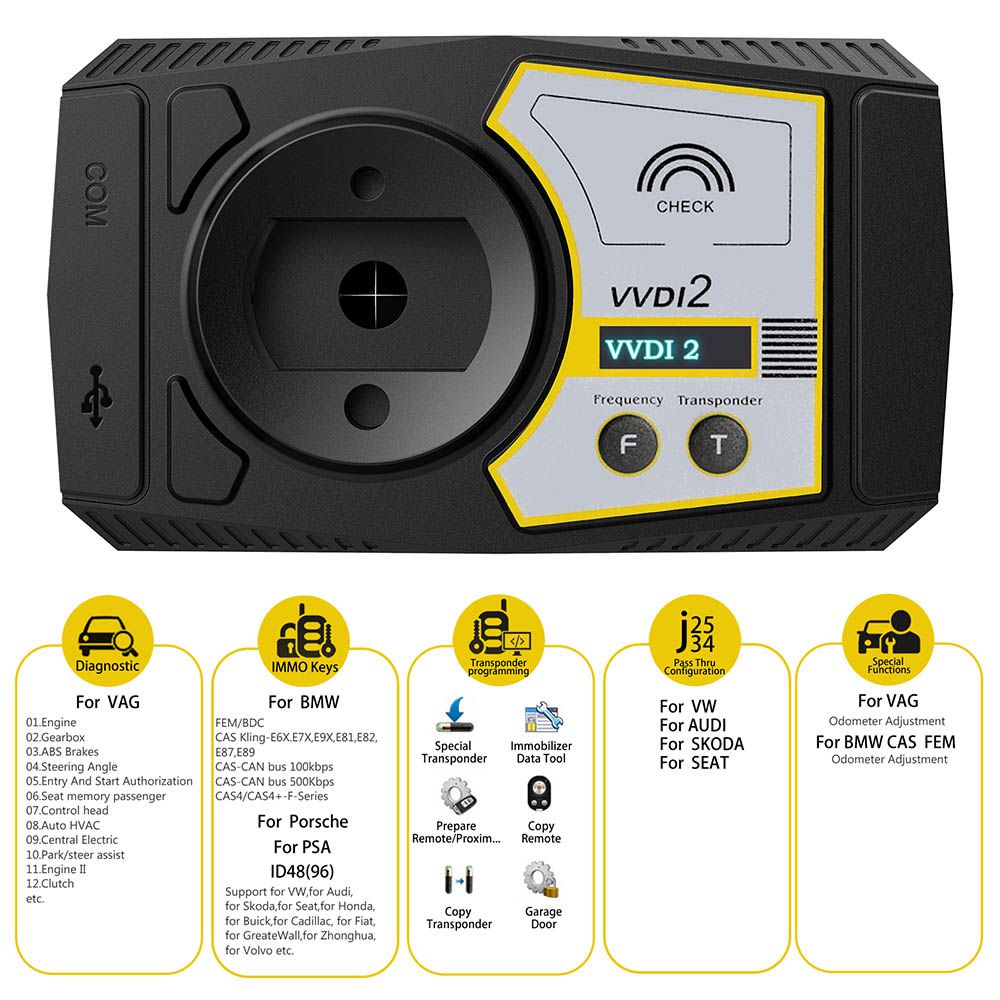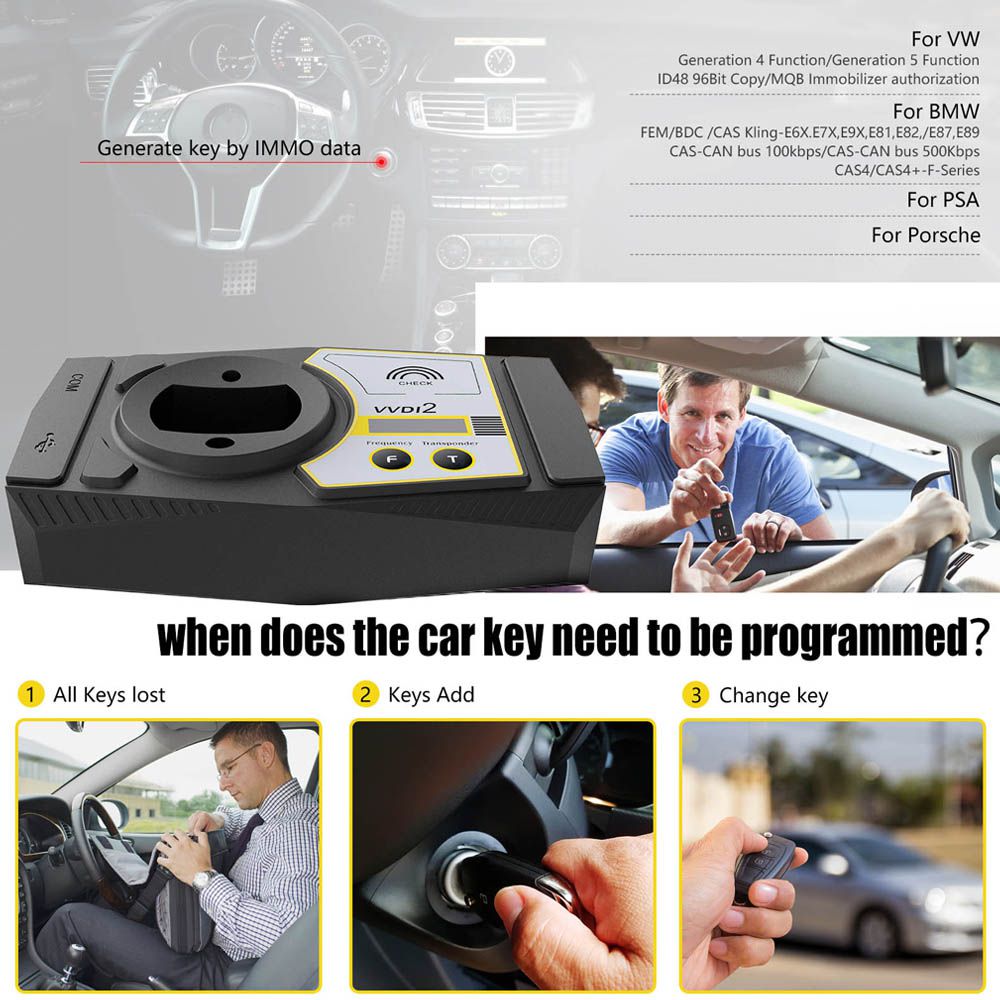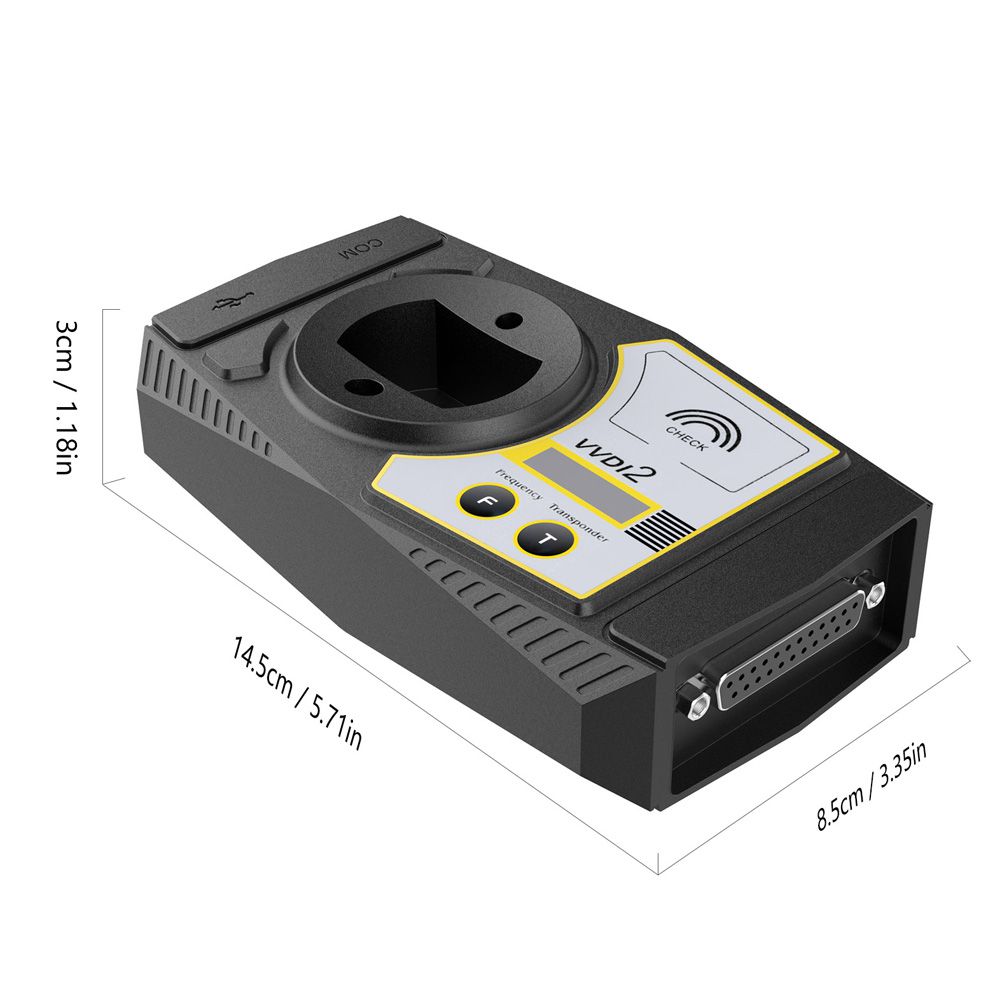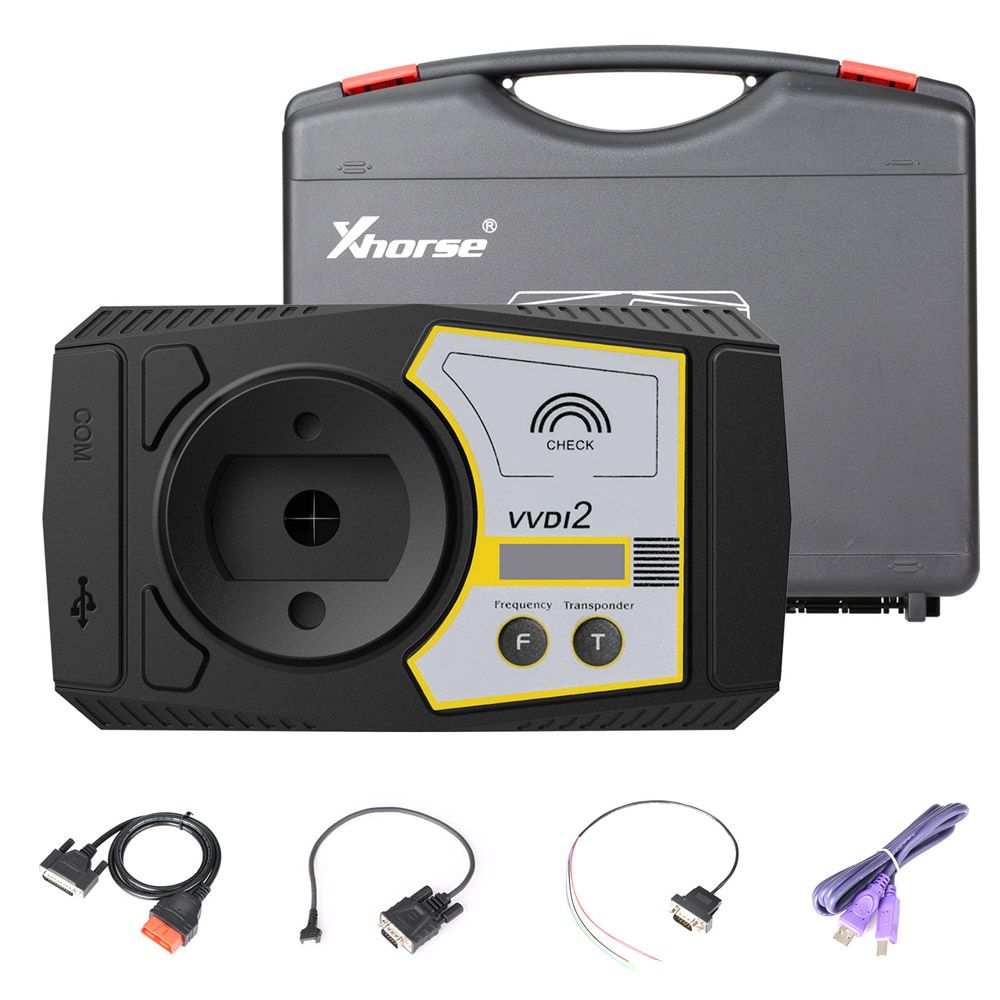 V7.3.0 Xhorse VVDI2 Full Kit with All 13 Software including OBD48 + 96bit 48 + MQB + BMW FEM/BDC
VVDI2 Full Kit comes with all 13 software activated.Support VW, Audi, BMW, Porsche and PSA (PSA software only supports learning key and read pin code)With Free MQB, CS, MAC Functions
Shipping:

Express Shipping Service


Estimated delivery time:

3-15

working days.

See details ?

Returns:

Return for refund within 30 days, buyer pays return shipping.

Read details ?

Support: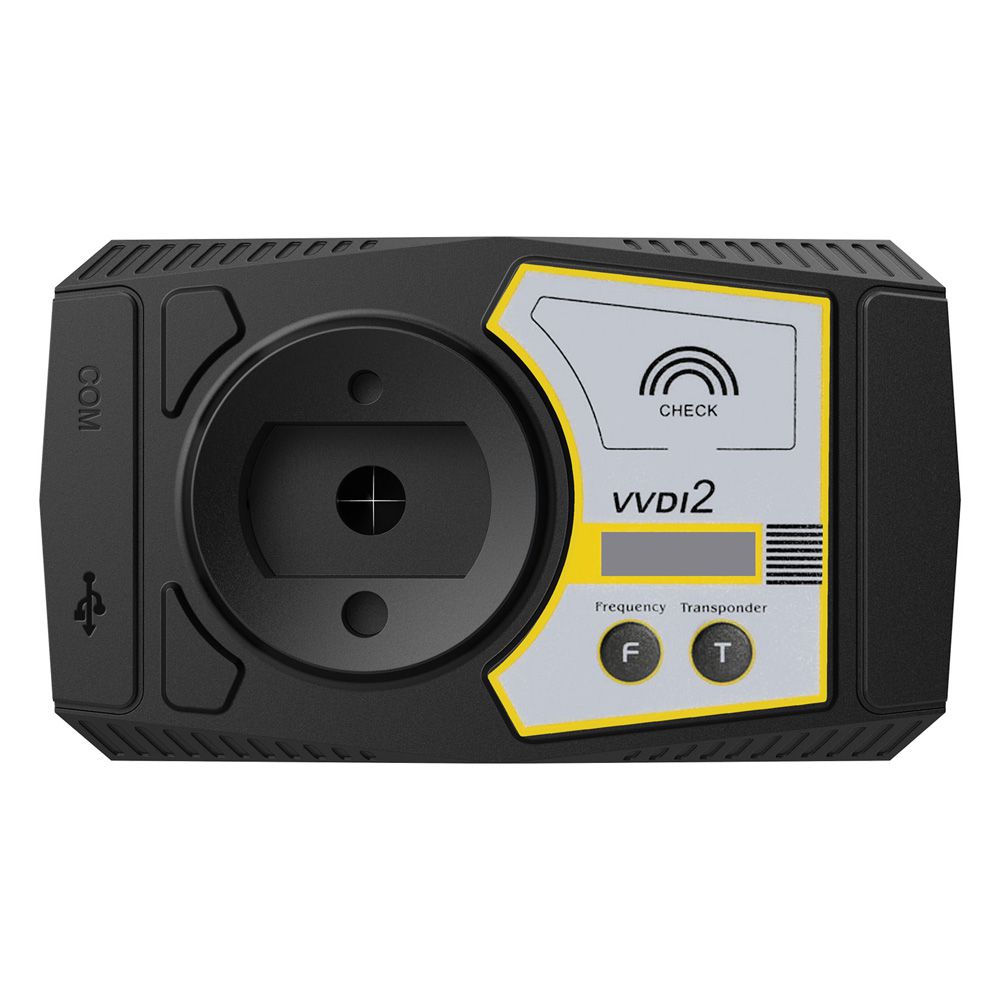 Product Details

Product's Reviews (23)
Xhorse VVDI2 Full Kit with All 13 Software including OBD48 + 96bit 48 + MQB + BMW FEM/BDCHighlights:1. Support VW, Audi, BMW, Porsche, and PSA (PSA software only supports learning key and reading pin code).2. Free Online Update Lifetime, Latest version: V7.3.0 (VVDI2 V7.3.0 Software Free Download)3. Open OBD read MED17/ EDC17 PIN/ CS/ MAC for Free, Calculate OBD Data Online, Calculate EEPROM/ FLASH for PIN/ MAC/ CS4. Support VW 2019-5C (MQB49) Models
FAW-
VW
(Bora, Magotan CC, Sagitar, T-Roc, Tayron, Tacqua, etc.)
SA/C-VW (Polo Plus, T-Cross, Tharu, Tiguan Teramont, Viloran, etc.)
5. VVDI2 Full Version including All 13 Authorizations.
1) VV-01 VAG 4th
IMMO
bilizer
2) VV-02 VAG 5th
IMMO
bilizer
3) VV-03 VAG Copy 48 transponder by
OBDII
4) VV-04 ID48 96Bit Copy
5) VV-05 VAG MQB
IMMO
bilizer
6) VB-01
BMW
OBD
7) VB-02 BMW CAS4
8) VB-03 FEM/BDC Function
9) VP-01 Porsche immo data tool
10) VPSA-01 PSA
11) VK-01 Transponder Programmer
12) VJ-01 Passthru
J2534
13) Toyota H Chip
6. VVDI2 CAS4 / CAS4+ via OBD Free Update
Support CAS4 / CAS4+ (XEP100 series, 5M48H / 1N35H) type with OBDII
1). Support all CAS4 / CAS4+ encrypted version with 5M48H / 1N35H chip
2). Support preparing dealer key with OBD (We recommend to prepare key by ignition switch)
3). Support reseting mileage in CAS4 module
7. VVDI2 Language:
VVDI2 for BMW Language: English, Italian, Spanish, Polish, German, Hungarian, Chinese
VVDI2 for VAG Language: English, Polish, Spanish, Chinese
VVDI2 for Porsche Language: English, Polish, Spanish, Chinese
VVDI2 for PSA Language: English, Polish, Spanish, Chinese
VVDI2 for Transponder Programmer Language: English, Polish, Spanish, Chinese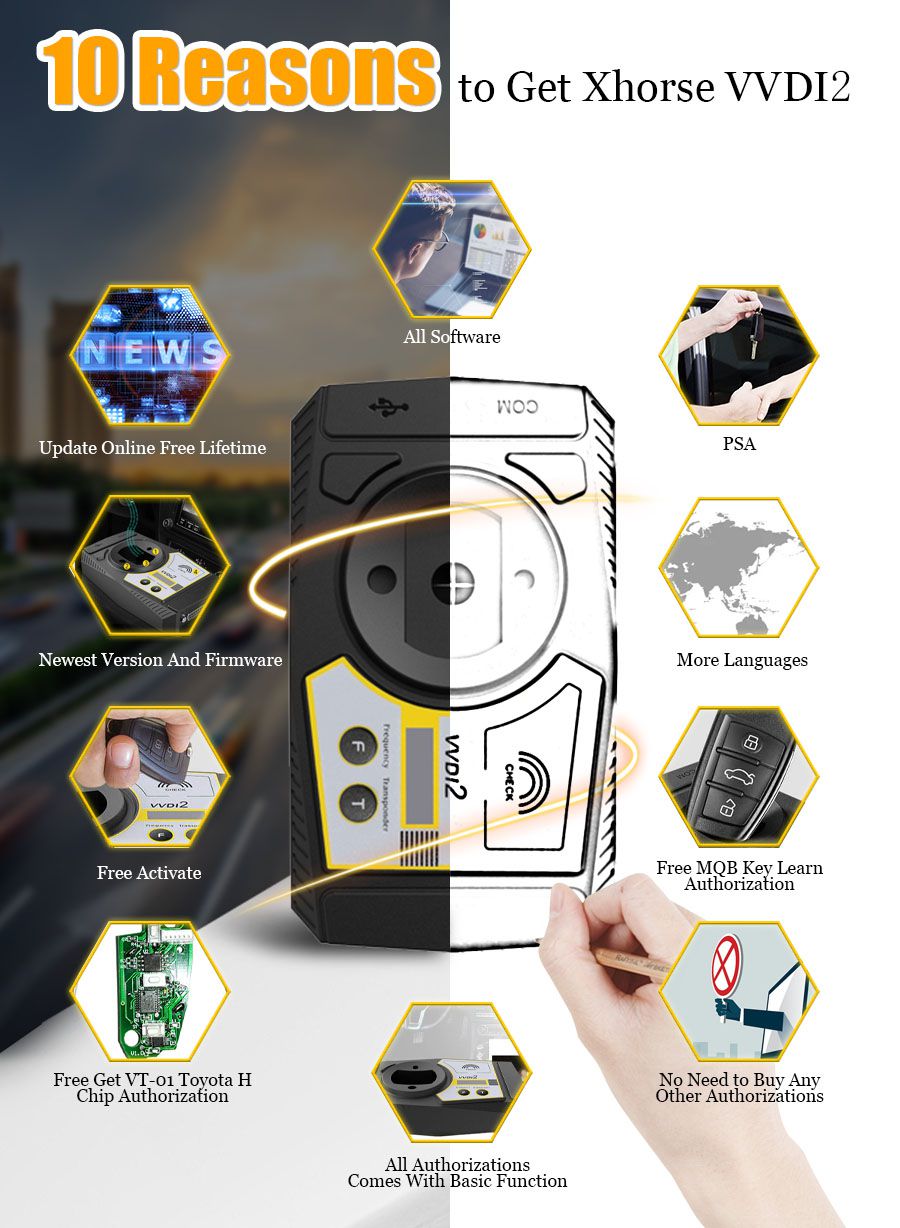 Warm Notice:
1. VVDI2 connects to the server and synchronizes every 31 days. This process is done automatically with connection to the internet.
2. Toyota H Chip is already activated from now on.
If it's not in your device, please follow the procedure: download the Xhorse APP, register with your phone number, select in
Xhorse
Upgrade Kit Software bind, log in Customer Self Service, click "Activate H". Then update your VVDI2 firmware.
3. Please use the newest software and firmware version
,
or will get "not connect error".
4. VVDI2 ID48 Clone Needs ID48 Data Collector. Each ID48 96Bit Online Calculation will cost 100 points or 1 ID48 96Bit Token.
Xhorse VVDI2 Full Version Functions:1. Volkswagen Software:
Support Volkswagen,
Audi
,
Skoda
,
Seat
, Porsche, Bentley ect.
Main Functions:
Diagnose, 4th immo, 5th immo, Key learning
Remote adaptation
Mileage correction
Engine control unit
K-line instrument and panel/immo box
Replace 2nd-hand parts;
Adapt unit module;
Component protection;
Data manipulation tool etc.
2. BMW Software:
Unit Coding
OBD key learn (CAS1/CAS2/CAS3/CAS3+)
File Make Key (CAS1/CAS2/CAS3/CAS3+/CAS4/CAS4+)
Mileage correction,
Read & write EWS/CAS EEPROM
Synchronize DME-CAS, synchronize CAS-ELV
Unlock key
CAS repaired
Fix CAS4 EEPROM key programmer
Immobilizer Data Processing
3. Porsche Software:
Support File make key function;
Key learning by OBDII function;
EEPROM support: 1L15Y, 2M25J, 5M48H, 1N35H.

4. Transponder Programmer Introduction:
-Remote transponder programmer, with up to a hundred kinds of specific transponders and more than thousands of vehicles supported immo data tool;
-Able to prepare remote, copy remote, Copy transponder (11, 12, 13, 40, 44, HITAG2(46), 48);
-Maintain other key tools (find 7th CS from working key), etc.
-Support VVDI super chip, you can change to any type in the list: 11, 12, 13, PCF7935, PCF7936, PCF7937, PCF7938, PCF7939, PCF7946, 48 4C, 4D, 4D(80), 4E, 8A, 8C, 8E
-Add Toyota 8A all key lost(Non-smartkey): Menu->Toyota 8A immobilizer system, require 8A all key lost adapter;
-Immobilizer data tool: Asia-> for Suzuki->Swift->1996 93C66 bugfix;
-Immobilizer data tool: Asia-> for Toyota->Camry->ECU -2004 93C56(2) bugfix;
-Immobilizer data tool: Asia-> for Toyota->Avalon->ECU-93C56 bugfix;
-Fix bug for make for Chevrolet Epica with VVDI super remote;
-Support copy remote with VVDI super remote;
-Generate Toyota H chip with VVDI super chip no need bonus points;
-Special transponder: Add some special transponders (ID70 Excelle, ID82G Sabru, ID47 Honda A/G, ID49 USA Ford);
-Special transponder: Support use VVDI super transponder, it can use reusable, never lock;
-Copy transponder: Support clone 4D transponder; clone 4E transponder; clone Ford ID83, Kiv ID70; Support clone 8C/4C transponder - Require use VVDI super chip;
-Immobilizer data tool: Asia-> for Mazda->8C chip bugfix;
-Immobilizer data tool: Asia-> for Toyota->Corolla->2004 93C66(ID4C)
-Immobilizer data tool: Asia-> for SAIC->Roewe 360 95160;
-Immobilizer data tool: Asia-> for Nissan Micra 93C56 - 2005;
-Immobilizer data tool: Asia-> for Ssangyong Action 9S12 - 2011;
-Immobilizer data tool: Asia-> for SAIC Datong V80 95160;
-Immobilizer data tool: Asia-> for SAIC kaiyue 9S12 – 2013-;
-Immobilizer data tool: America-> for Ford Cargo 24C64-2014-;
-Immobilizer data tool: America-> for Buick Excelle 9S12-2013-;
-Immobilizer data tool: Europe-> for Fiat Palio 95160-2012-;
-Immobilizer data tool: Europe-> for MAN truck M29W160;
-Immobilizer data tool: Europe-> for Iveco 95640;
-Immobilizer data tool: Europe-> for Rover 95320 bugfix;
-Immobilizer data tool: Europe-> for Renault->Duster->2010-95040;
-Immobilizer data tool: Europe-> for Chevrolet->Silverado->2011 9S08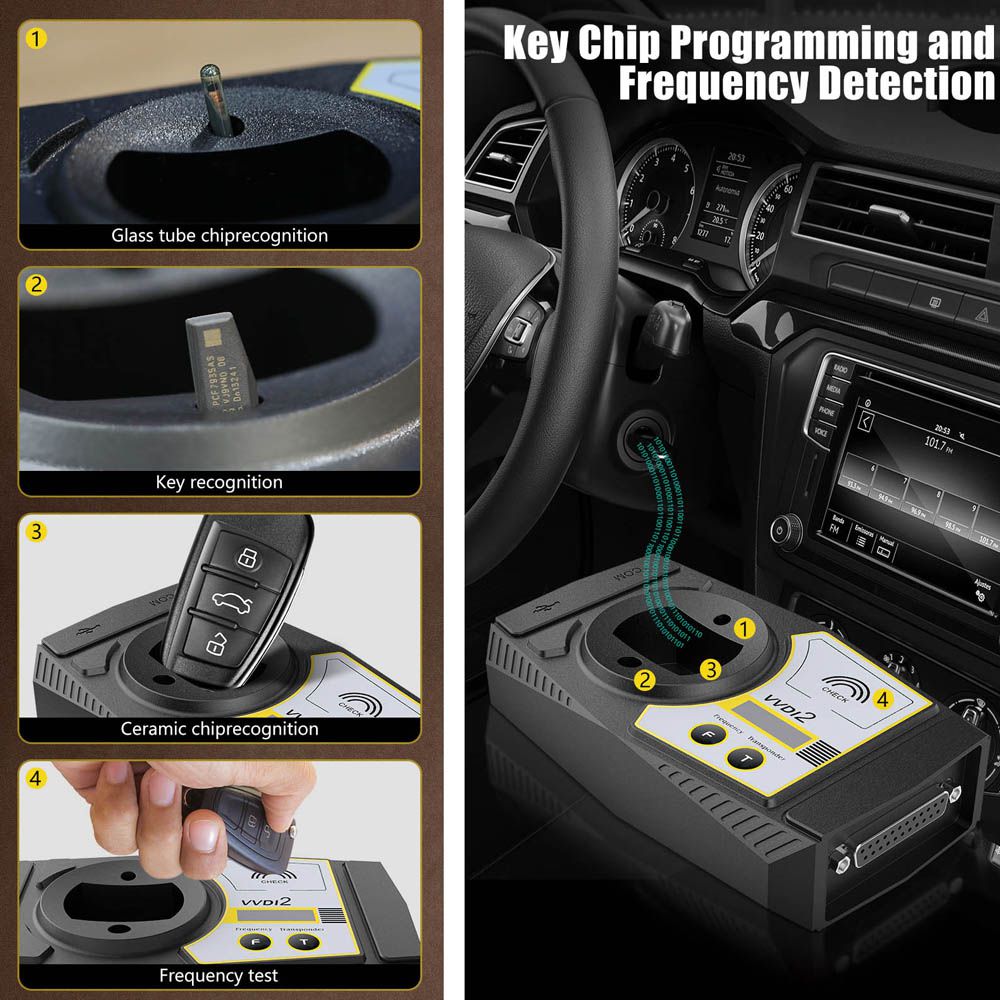 5. For Toyota H Transponder
Activate Toyota H transponder generation function.
Support clone Toyota H transponder - Require VVDI super chip;

6. New Function: add unlock CAS4 fast mode(5M48H/1N35H/1L15Y):
Unlock CAS4 only require 2 minutes;
Support backup D-FLASH (EEPROM), P-FLASH via OBDII;
Support exchange CAS4 via OBDII 2

7. Support Other Software
Peugeot/Citroen/DS OBD get the Pincode;
Key learning;
Support PassThru J2534, can be used by the third-party software ODIS, etc.
Test remote frequency, etc.
ECU/CAS ISN: Support load and decode B38/B48 ISN with EEPROM dump;
KM repair: Support ALL EEPROM read by VVDIProg M35080, 35160, 35128 (please note: VVDI2, VVDI MB KM function no technical service)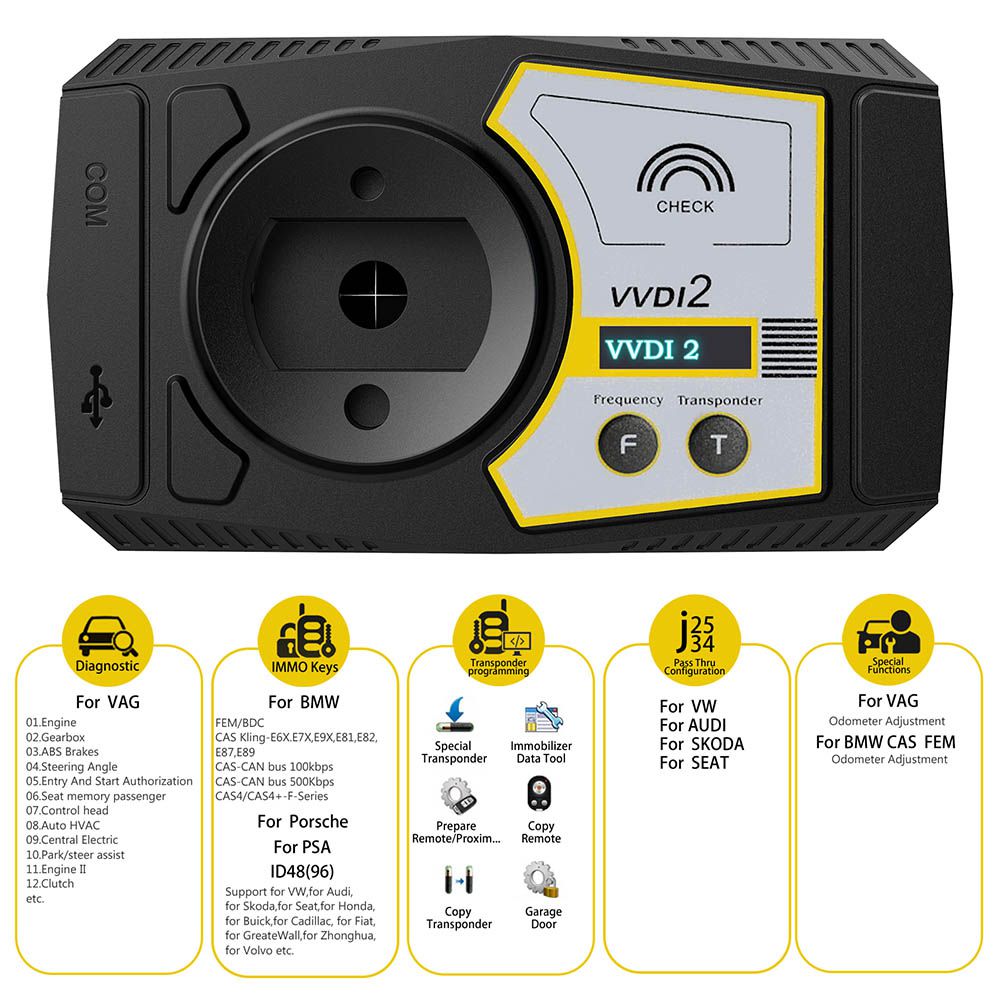 Xhorse VVDI2 Update Information:

VVDI2 V7.2.3 VVDI2 Update Info:
Require update firmware V7.2.2

VAG V7.2.3
1. Improvement autodetect for VAG immobilizer system
2. Bugfix

BMW V7.2.3
1. Improvement for ISTAP CAS3+ function
2. Bugfix

Transponder Programmer V7.2.3
1. Improvement prepare remote function
2. Immobilizer data tool: Asia->Lifan->720->9S08
3. Bugfix

Xhorse VVDI2 Software Update to V7.2.0 2022-01-14:
Require firmware V7.1.9

VAG V7.2.0
1. Improvement autodetect for VAG immobilizer system
2. Bugfix

BMW V7.2.0
1. Bugfix

Porsche V7.2.0
1. Bugfix

PSA V7.2.0
1. Bugfix

Transponder Programmer V7.2.0
1. Improvement prepare remote function
2. Bugfix

Copy 48 (96 bits) V7.2.0
1. Bugfix

J2534 V7.2.0
1. Bugfix

Online Upate Tool V7.2.0
1. Bugfix

Quick Start V7.2.0
1. Bugfix

Xhorse VVDI2 Software Update to V7.0.9 2021-09-13
Require firmware V7.0.9

VAG V7.0.9
1. Support 2013-2019 A4L/A5/Q5 add key and all key lost;
Support 2013-2019 A6L/A7/A8 get BCM2 immodata while all key lost
(Menu->Key learn->Fifth immobilizer system-Locked BCM2 version)
a. Becuase different vehicle have different end time, we only support IMMO5 cars with BCM2
b. Require VVDI-PROG and VVDI BCM2 adapter help
c. Must follow VVDI2 instructions to do this job
d. 2013-2019 A6L/A7/A8 add key can get BCM2 immodata directly via OBDII
e. 2013-2019 A6L/A7/A8 require synchronize data, synchronize data can get from 3rd service provider
f. After get BCM2 immodata, goto Fifth immobilizer system to learn key
3. Bugfix
BMW V7.0.9
1. Update BMW usermanual to V2.0 version
2. Bugfix
Porsche V7.0.9
1. Bugfix
PSA V7.0.9
1. Bugfix
Transponder Programmer V7.0.9
1. Immobilizer data tool: Asia->China immobox->UAES
2. Immobilizer data tool: Asia->China immobox->FAW Group->Junpai D60
3. Bugfix
Copy 48 (96 bits) V7.0.9
1. Bugfix
J2534 V7.0.9
1. Bugfix
Online Upate Tool V7.0.9
1. Bugfix
Quick Start V7.0.9
1. Bugfix

VVDI2 Customers' Feedback:

VVDI2 do mileage on A6 2014 and test Cluster A3 8V in Golf 7, immo working, protection component active.
BMW F10 2012 year, read cas4+, change, write back all ok work
I did a perfect job on 2010 bmw X5 with ISTAP today. I downgraded CAS (I backed up EEPROM with xprog first) and then retrieved key info OK. Adding key was a breeze after that. Clear all errors, synchronized ELV. DONE
2013 Passat B7 CCM pin and CS decrypting ok even right after dealer made sw update (eeprom job)
2x Caddy 2014 white color IC, all keys lost done today, service mode solution. Vvdi2 + Vvdiprog .They are for retrofiting golf 5 . Working good.

VVDI2 key programmer Parameter:
| | |
| --- | --- |
| Working teamperature | -20~70℃ |
| Store teamperature | -40~80℃ |
| Item dimension | 146*85*33mm |
| Package dimension | 355*283*87mm |
| Net weight | 0.23KG |
| Gross weight | 1.5KG |
| Power | 1W |
| USB Interface | USB 2.0 |
VVDI2 Package List:
1pc x VVDI 2 Main Interface
1pc x 5th BDM Programmer
1pc x
OBD2
Cable
1pc x Remote Programmer
1pc x USB Cable
Optional Accessories:
1. CAS Plug
2. ID48 Data Collector